Shibuya's Anime Connections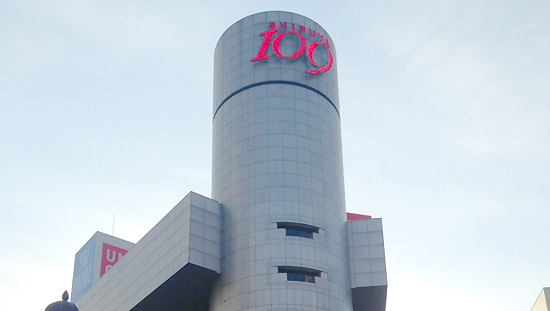 Close your eyes for a minute and make a mental picture of Tokyo. Does it involve a crowded crosswalk flanked on all sides by tall buildings, giant screens and colorful ads? That's Shibuya, the quintessential bustling Tokyo neighborhood, a youth culture mecca that's served as the setting for countless anime over the years.
The scramble and Shibuya 109 (here 107) as portrayed in
Chaos;Head
.
Our first stop, just outside the station, is the iconic Shibuya Scramble, also known as the busiest intersection in the world. Here thousands of Tokyo's young and trendy pass by on a daily basis.
The crossing has rapidly become something like Tokyo's Times Square and you're unlikely to see a movie or documentary set in Tokyo that doesn't feature it, and anime isn't much different. While it's popped up in everything from Vision of Escaflowne to Ghost in the Shell: Stand Alone Complex to the recent Chaos;Head, the quintessential Shibuya anime might be Megazone 23.
Released way back in 1985, Megazone 23 was one of the first big hits of the nascent OVA format and serves as an animated time capsule for the era. Scenes of protagonist Shogo Yahagi bombing around on his motorcycle give us a glimpse of how the area looked thirty years ago, while the final scene provides a very different angle on the iconic intersection.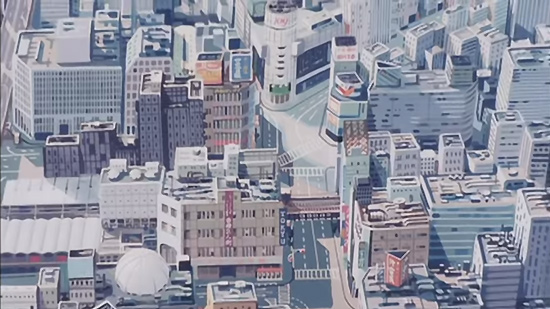 Megazone 23
.
But where are all these people going, anyway? Many of them are headed for the 109 building. Pronounced ichi-maru-kyu in Japanese, it's the go to place for Japanese teens obsessed with the latest fashion trends, and a good place to visit if you're into the quirky, colorful Japanese style. 109 is eight floors of frilly dresses, sky-high heels and accessories for women, while across the scramble 109 Men's carries menswear.
For the discerning fashion otaku looking to go beyond what's available on at 109, Shibuya has a host of boutique shops, some of which really fit the otaku mold. Take, for example, galaxxxy, a brand that sells bright neon clothes emblazoned with 80s anime heroes like the Dirty Pair.
Vision of Escaflowne
.
Heading back to the scramble, you'll see the Q-front building, so prominent in anime, which fronts a large Tsutaya, a popular store where you can buy books and manga as well as get your J-pop fix. The huge Tower records a few blocks away is another place to immerse yourself in J-pop culture, whether you stop by for a performance or signing, or just sample some music. But if you're headed to Shibuya for an otaku shopping fix, you'll want to head to the Shibuya BEAM building, just a short walk from the station.
In the basement of the BEAM building is Mandarake, a chain store specializing in used anime goods. While this location has a lot of doujinshi, you'll also find toys, posters, video games and art books. When you're done there, take the elevator up to third floor and check out Animate. With locations all over Tokyo (including a massive one in Ikebukuro that we covered last summer), Animate sells anime merchandise for all types of fans.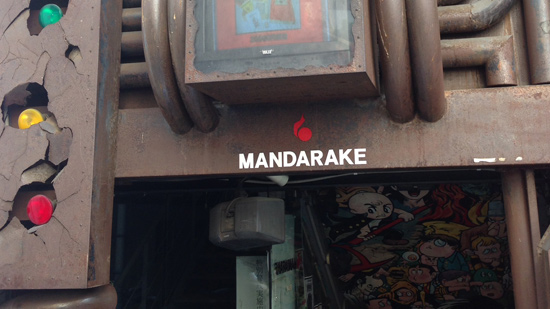 If you're looking for merchandise based on popular, currently-airing anime, Animate is the place you'll want to look. If you've got the time, check out the fourth floor of the BEAM building, where you'll find the used record store RECOfan. While not specifically an otaku shop, RECOfan has lots of J-pop albums, anime soundtracks and a surprising selection of older anime LPs. When you're done checking out BEAM, walk across the street to the Shibuya Book Off, which sells used goods like manga, DVDs and blurays, and video games.
The Shibuya Scramble has somehow been transported to another city in
Stand Alone Complex
.
"Let's meet at Hachiko." If you live in Tokyo, you'll say this phrase at least once, and most likely dozens of times. The Hachiko statue, near Shibuya station, depicts the legendary Hachiko, perhaps the world's most faithful dog. The story goes that in the 1920s, a professor took in a stray dog and named him Hachiko. Every single day Hachiko met his master at Shibuya station until one day the professor didn't show up. But even after his death, faithful Hachiko continued to return to the same spot, at the same time, for years after. Hachiko's owner was portrayed by none other than Richard Gere in the intensely sappy film Hachi: A Dog's Tale.
And just what is everyone meeting up to do? Well, Shibuya's nightlife draws huge crowds on Friday and Saturday nights. The area is home to many nightclubs, bars and "live houses" (small concerts venues), which line Shibuya's glittering streets. Even if the bar/club scene isn't your thing, you can always hang out around the station where you're sure to find street performers, many of whom are pretty talented, singing their hearts out waiting to get noticed.
And what's an otaku to do at night? While Shibuya isn't particularly known as an otaku paradise in the same way as, say, Akihabara, that side of town is known to virtually shut down in the evening regardless, so it's worth a trip to Shibuya for a change of scene. Shibuya's branch of Maidreamin, a popular maid cafe chain, is open until 5am Fridays and Saturdays, and looks, appropriately for Shibuya, much more stylish than any of the other branches, with bright neon cubes adorning the ceiling.
There's a reason Shibuya has popped up in so much anime over the years. As a meeting place for youth, fashionistas and weirdos, it's an occasionally overwhelming but undeniably vibrant place that's well worth a look.