Sentai Filmworks, Crunchyroll Serve Up A Steaming Plate of Food Wars! Season 2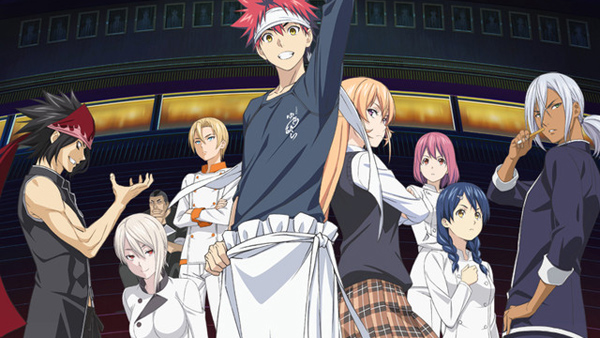 Okay, so there was never really any doubt the second season of the mega-hit Food Wars! would be getting licensed for release in the States. Still, it feels good – nay, delicious – to get the official word.
As was the case with the first season, Shokugeki no Soma: The Second Plate will be served up in fresh simulcast form by the folks over at Crunchyroll, then distributed digitally and on home video by Sentai Filmworks, where, much like fine wine, it will become even more delicious with a bit of age.
It's also been reported today, by the way, that The Second Plate will be 13 episodes. The first season was 24, but hey – this'll prevent overindulging.
According to their site, Crunchyroll will begin serving Food Wars! season 2 July 2 in the following countries: USA, Canada, UK, Ireland, Australia, New Zealand, South Africa, Latin America, the Middle East and North Africa, Netherlands, Scandinavia, Turkey, Austria, Bulgaria, Comoros, Czech Republic, Estonia, Germany, Greece, Hungary, Latvia, Liechtenstein, Lithuania, Poland, Portugal, Republic of Croatia, Romania, Slovakia, Slovenia, and Spain.
Whew, that's a mouthful.
Sources: ANN, Crunchyroll