Satiate Your Evangelion 3.0+1.0 Appetite with Eva Ramen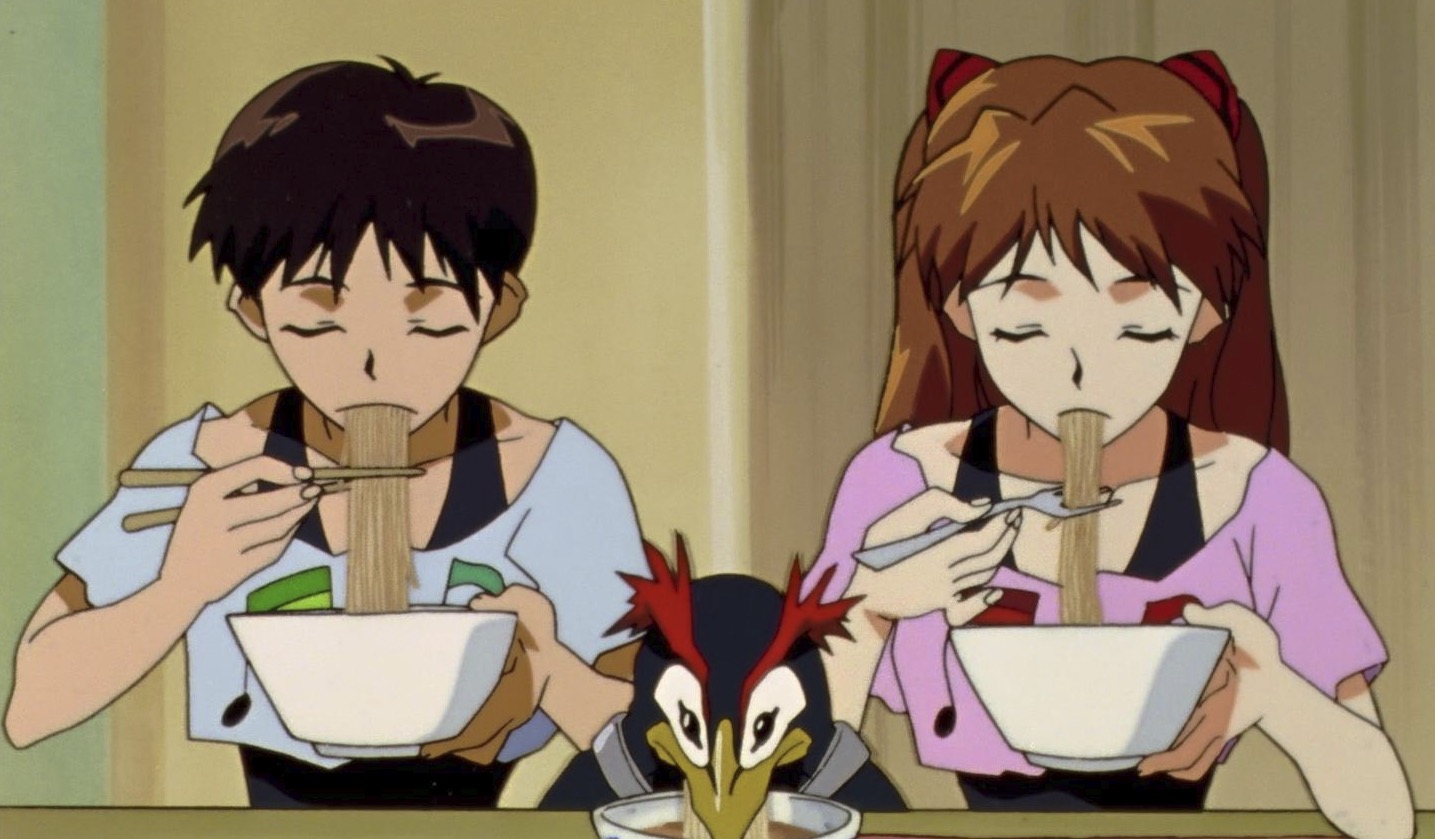 Does the wait for Evangelion 3.0+1.0 have you starving for more Eva content? We may not know when the fourth and final movie will be rescheduled to, but in the meantime Myojo Charumera is keeping fans satiated in Japan with a limited-edition Eva-themed ramen flavor.
The flavor, which is due out later this month, is tonkotsu with soy sauce and fried garlic. It wouldn't be an Eva crossover without themed artwork, so the package itself features Unit-01 on the top and Rei, Shinji, and Asuka on the side.
There's also Evangelion packaging for some of the other popular flavors—including salt, soy sauce, and miso—and additional artwork has the company's mascots recreating key Evangelion battles.
Here's the official Evangelion x Charumera collaboration page. Look for the Evangelion ramen to hit stores in Japan on May 18.
Source: Comic Natalie via Crunchyroll