Rumiko Takahashi Wins Prestigious Angoulême Grand Prix Comics Award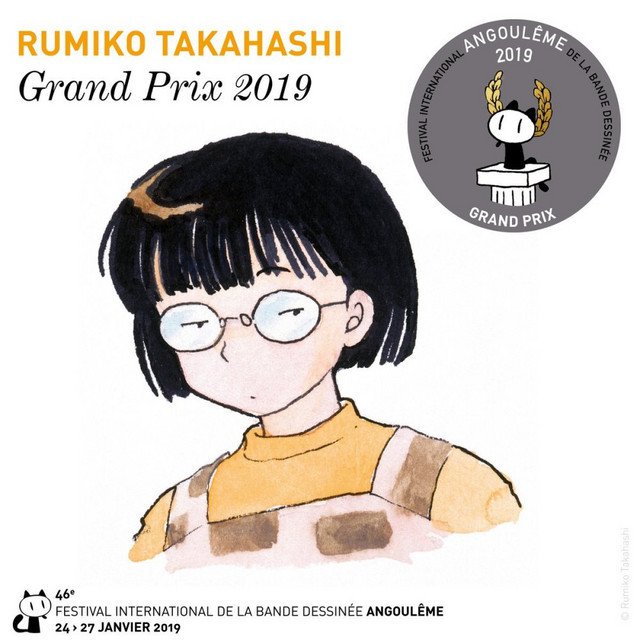 Rumiko Takahashi, the manga creator behind works like Maison Ikkoku, Ranma 1/2, Inu Yasha and more, has won the Angoulême Grand Prix, a prestigious French comics award.
She's the third Japanese comics creator, after Akira Toriyama (Dragon Ball) and Katsuhiro Otomo (Akira), and only the second woman to win the award, which was created in 1974.
Takahashi was up against Emmanuel Guibert and Chris Ware.
Winning the award, which honors Takahashi's entire body of work, also entitles her to be the marshal at next year's event.
Takahashi was inducted into the Eisner Awards Hall of Fame last year.
Born in 1957, Takahashi got her start as a student of manga writer Kazuo Koike before publishing her first one-shot, Katte na Yatsura, in 1978. Takahashi would expand the idea behind that one-shot into Urusei Yatsura, which would run until 1987 and be adapted into a long-running anime series and many feature films.
She went on to create several more successful and award-winning manga franchises, including Maison Ikkoku, a story about life in a shared apartment, Ranma 1/2, a kung-fu gender-bending comedy, the feudal fairy tale Inuyasha, and Rin-ne, which she finished last year. That same year, it was announced there were over 200 million copies of Takahashi's works in print around the world.
The Niigata native has also had a successful career in short story manga, with titles including Laughing Target, Mermaid Saga, One-Pound Gospel and more.
Congratulations to one of the world's favorite manga creators!
Source: ANN