Rent-A-Girlfriend Creator Releasing New Manga Series Next Month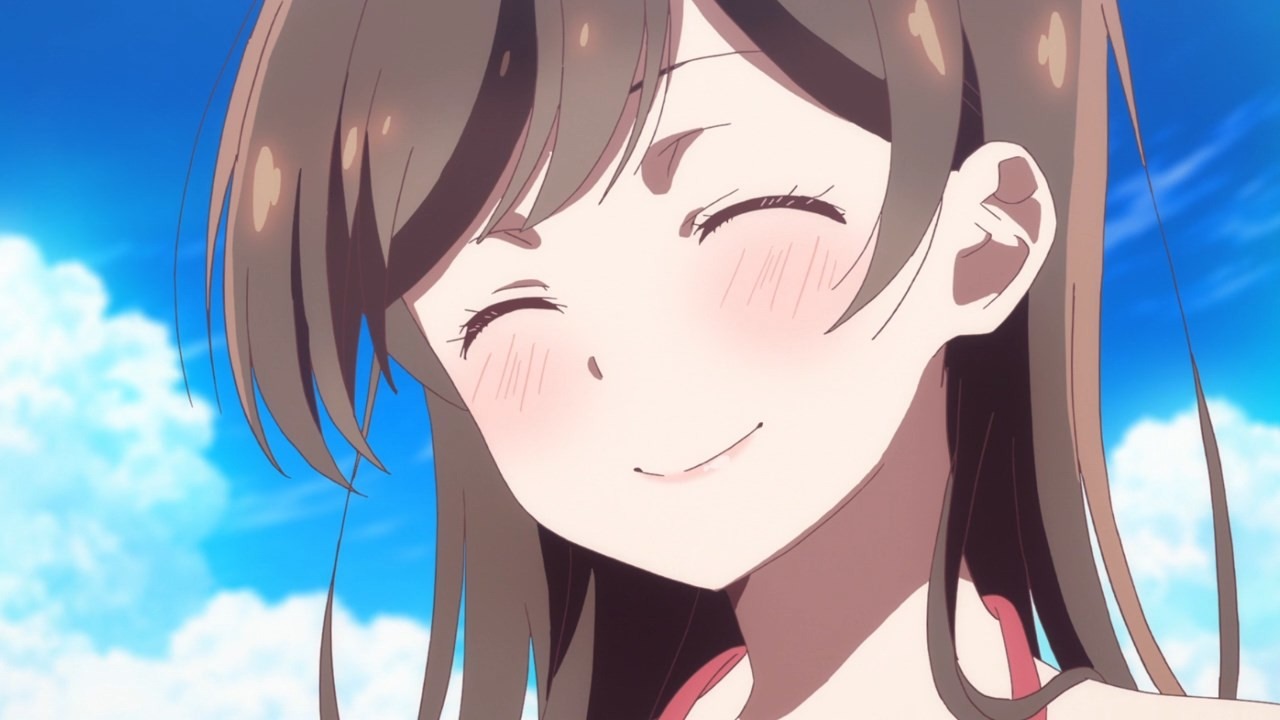 Rent-A-Girlfriend mangaka Reiji Miyajima is coming out with a new series! It's called Shiunji-ke no Kodomo-tachi, which is translated as The Shiunji Siblings.
Miyajima revealed this news on Twitter, and so far not a lot has been said. We do, however, have this first visual.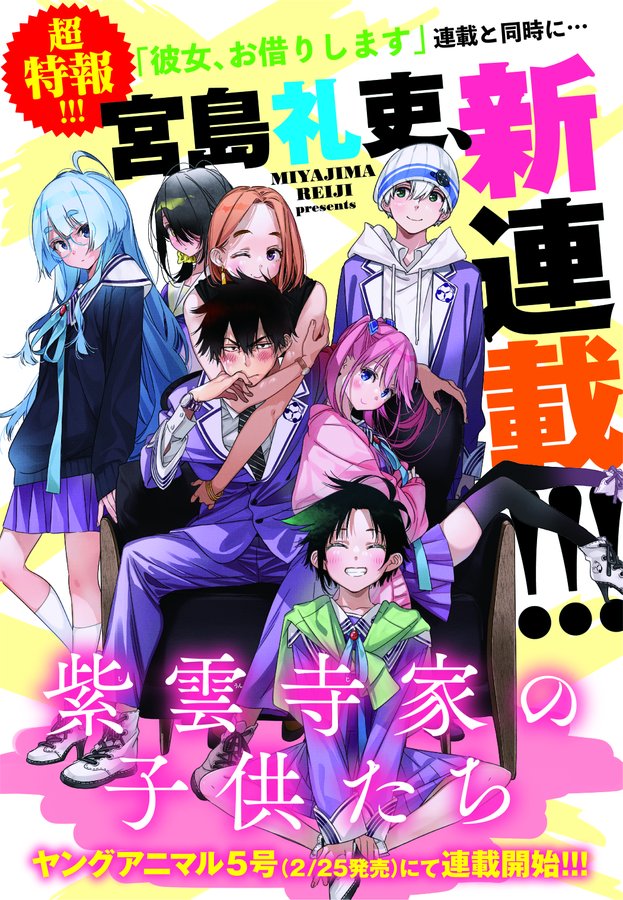 The manga is described as a romantic comedy, and it's about seven siblings. It debuts next month, first on Miyajima's Fanbox account on February 22. From here you can also get little extra goodies, like storyboards and bonus stories. Three days later it will be published in Hakusensha's Young Animal magazine.
Miyajima's Rent-A-Girlfriend series has been quite successful, getting everything from an art exhibit to an anime adaptation, with the second season coming out this summer. Kodansha publishes the original manga in America, and gave this description for it:
"You can rent a girlfriend, but can you buy love? Reeling from a bad breakup, Kazuya rents the beautiful, polite Chizuru for a date. But rock bottom might be so much lower than he thought! Chizuru is much more than the pretty face and sweet demeanor he thought he'd bargained for…

In today's Japan, 'rental' services can deliver an afternoon with a 'friend,' a 'parent,' even a fake girlfriend! After a staggering betrayal by his girlfriend, hapless freshman Kazuya gets just desperate enough to give it a try. But he quickly discovers how complicated it can be to 'rent' an emotional connection, and his new 'girlfriend,' who's trying to keep her side hustle secret, will panic when she finds out her real life and Kazuya's are intertwined in surprising ways! Family, school, and life all start to go wrong, too… It's sweet but naïve boy meets cute but ruthless girl in this 21st-century manga rom-com!"
Are you interested in checking out Reiji Miyajima's new manga series?
Source: ANN
____
Danica Davidson is the author of the bestselling Manga Art for Beginners with artist Melanie Westin, and its sequel, Manga Art for Intermediates, with professional Japanese mangaka Rena Saiya. Check out her other comics and books at www.danicadavidson.com.