Remembering Ringing Bell: Half of Sanrio's Second-Darkest Double Feature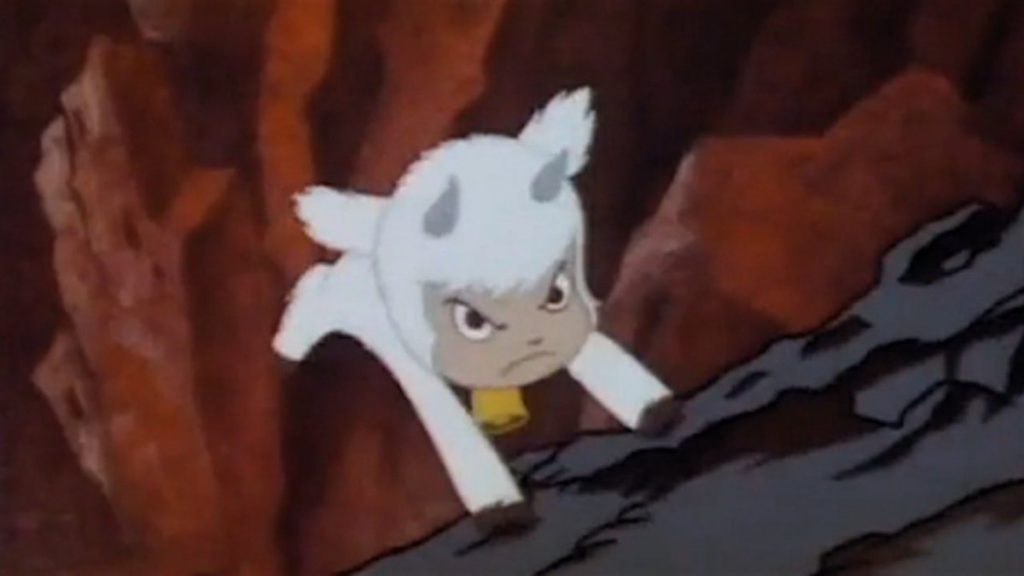 Whether you're into anime or not, you're familiar with Sanrio. The merch company that brought us Hello Kitty and her many, many friends has invaded just about every part of our lives, from housewares to anime itself. But forgotten by some — at least until they've seen it once — is Ringing Bell, an adaptation of the children's book Chirin no Suzu by Anpanman creator Takashi Yanase.  The initially adorable-looking film, about a lamb named Chirin coping with the loss of his mother, ends up becoming half of Sanrio's second-darkest double feature.
Ringing Bell starts innocently enough, with little Chirin (who wears a bell on a collar) warned by his mother not to stray too far. Things come to a screeching halt when a wolf finds his way onto the farm. Chirin's mother dies defending him, but as Chirin grieves, the wolf offers to train the little lamb up to be a vicious killer. And that's what happens.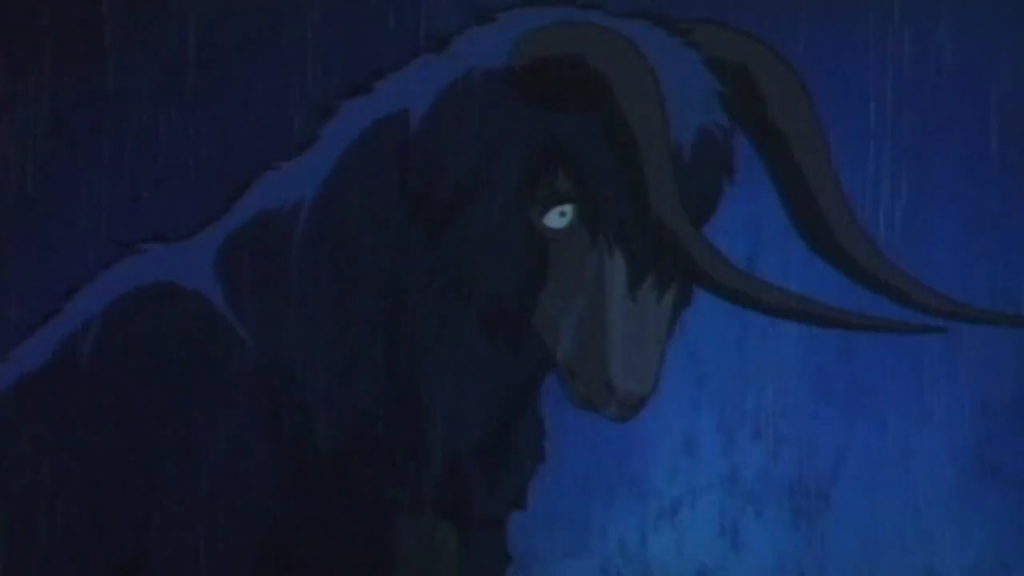 Chirin becomes a strong, terrifying ram, viewing the wolf as a father figure. But a raid on the sheep farm where he was born, and the sight of a little lamb like himself being defended by its mother, snaps him out of it. Chirin kills the wolf, exacting his revenge. But in the process, he himself has become a monster, and cannot return home. Ringing Bell ends with Chirin disappearing from the farm, though it's said that sometimes you can still hear his bell ringing in the distance on snowy nights.
Ringing Bell was shown as a double-feature along with The Mouse and His Child, another children's book adaptation produced by Sanrio. This star-studded adaptation delved into philosophical discussions of self, as the original book had. And, while these two films together are some of Sanrio's heaviest stuff, there's still another double feature with their name to it that went even darker.
Grimmer even than Ringing Bell and The Mouse and His Child were the two Space Runaway Ideon films, a retelling of the legendary series by Yoshiyuki Tomino… and, in fact, the series that earned "Kill 'em All" Tomino his nickname. Because, mild spoilers, a lot of people die in Ideon.
So next time you're checking out the latest Hello Kitty hand towels, remember: Sanrio is prepared to get pretty wild with its subject matter.