Quintessential Quintuplets ∬ Releases Yotsuba-Centric Video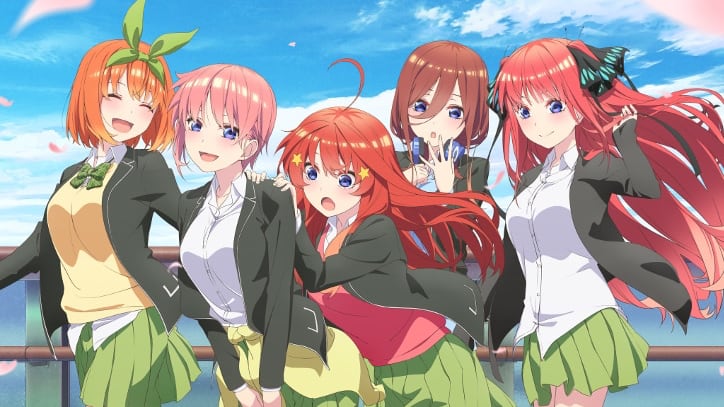 The Quintessential Quintuplets ∬, the second season of the popular anime, is set to hit screens next month. To build hype for the series, a new video centered around sister Yotsuba has been released.
The video is part of a series showing off all the quintuplets. Videos for Ichika, Nino, and Miku have already been released, while Itsuki is on the way next week.
The Quintessential Quintuplets ∬ was originally set to air this October before being hit with a COVID-19-related delay. The second season features a bunch of new talent, including director Kaori and character designer Masato Katsumata. It's also animated Bibury Animation Studio, which takes over from Tezuka Productions. However, screenwriter Keiichiro Ochi and the cast remain the same as season one.
Season one aired starting in January 2019 and was streamed by Crunchyroll and Funimation.
Here's how Kodansha Comics describes the original manga:
One day, a poor high school second-year named Futaro Uesugi comes across a private tutoring gig with good pay. But his pupils are his classmates!! And they're quintuplets!! A-and they're all gorgeous girls, but they're also troublemakers who hate to study and are on the verge of flunking out! And his first task is simply gaining the sisters' trust?! Every day is a party! The curtain is rising on the Nakano quintuplets' quirky romantic comedy with five times the cute!!
Source: ANN