Two More The Quintessential Quintuplets Character Trailers Surface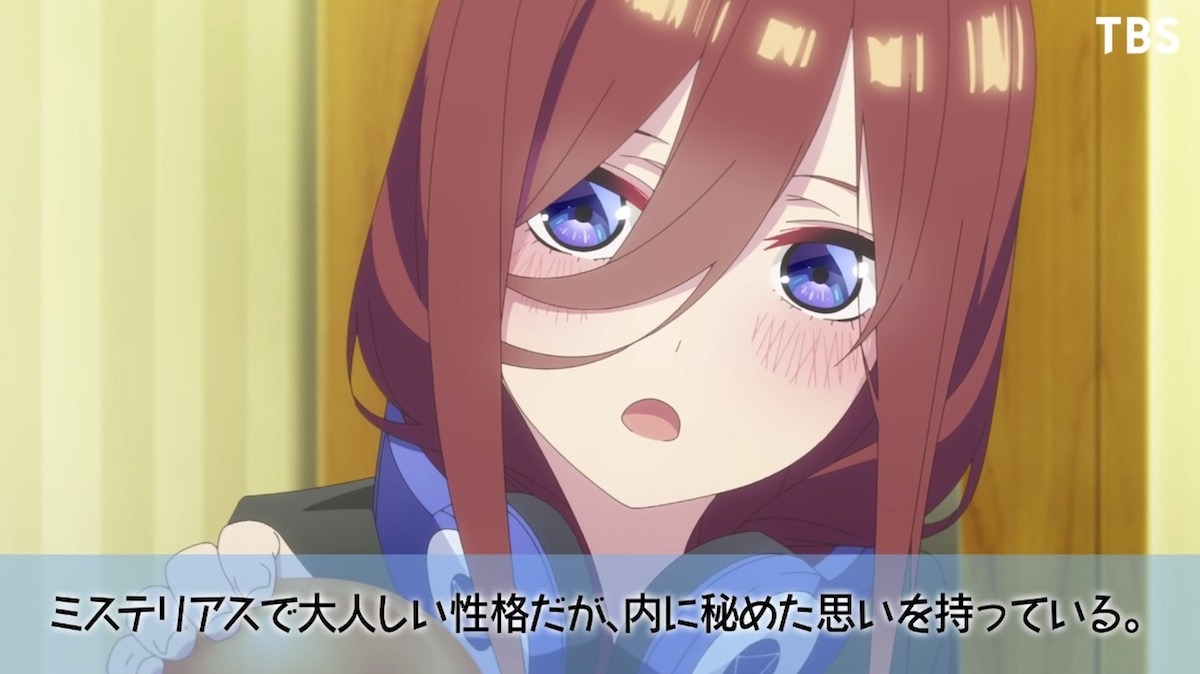 Earlier this month, the second season hype began with the first in a series of The Quintessential Quintuplets character trailers. That one focused on Ichika Nakano, and two more have since debuted to put the spotlight on more of the titular sisters.
First up is Nino Nakano, who is more than ready for the January 2021 premiere of The Quintessential Quintuplets season two.
Then we have the most recent trailer, which focuses on Miku Nakano:
Crunchyroll streamed the first season as it aired. The official synopsis sums it up nicely:
Uesugi Fuutarou, a high school second-year from a poor family, receives a highly appealing offer to work part-time as a tutor… but his students turn out to be girls from his own class! What's more, they're quintuplets… and all five are beautiful, but happen to be problem students who have borderline grades and hate studying! Looks like his first assignment will be to win all the sisters' trust?! Every day is a wild party in this rom-com centering around the quintuplet sisters of the Nakano household!
Via Crunchyroll