The Promised Neverland Season 2 Key Art Shows Emma and Mujika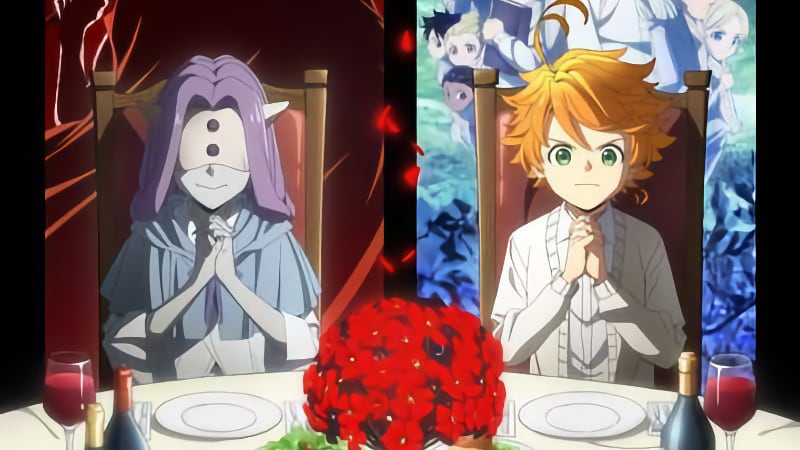 The Promised Neverland season 2 is barreling toward screens, with the first episode scheduled for January 7. Now we've got a new piece of key art for the upcoming season. Scroll down to see the full version of the new The Promised Neverland season 2 key art.
The art shows two characters in parallel: to the right, our beloved protagonist Emma, and to the right, the mysterious Mujika.
Last week, we learned that Mujika will be played by Atsumi Tanezaki. Meanwhile, Sonju will be played by Shinichiro Kamio.
Kamio is known for roles like Kuro Kiryu (Ensemble Stars) and Tonori Fujinami (Cardfight!! Vanguard). Tanezaki is known for roles like Mei Irizaki (High School Fleet) and Natsuki Moriyama (Persona 3).
Season 2 hits screens on January 7, 2021. It was originally set for October, but then, well, y'know.
Meanwhile, the live-action take on The Promised Neverland is set to hit Japanese theaters on December 18.
Here's how Aniplex of America describes season 1:
"Fight your destiny in this world."
As much as the children love her, she is not their mother. Although they live together, they are not related either. Grace Field House is where children without parents are taken in. An irreplaceable home for the 38 children that all live happily every day, even if they were strangers at first. However, the happy days at Grace Field House ended abruptly. In truth, their home is a farm, and the children are just human meat, food for the demons. Meanwhile, the Mom they love is a watchdog.
"I don't want any more of my family to die!"
Does this new Promised Neverland season 2 key art have you pumped for the season to start?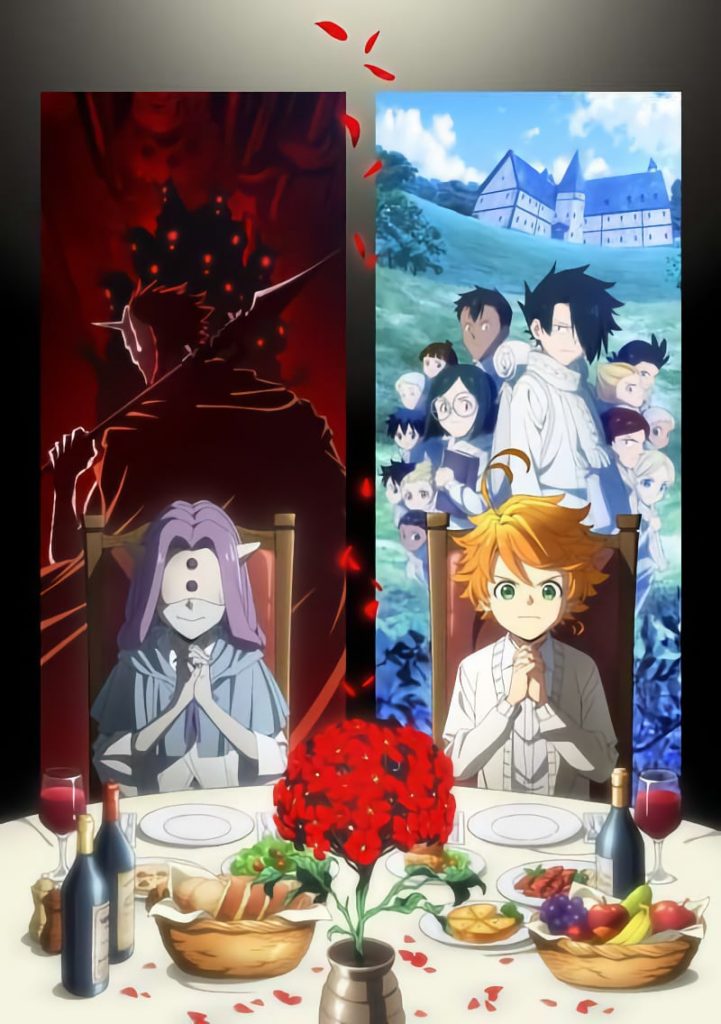 Source: Mantan Web