Popeye/Goku Comparisons Lead to Manga-Style Popeye Comic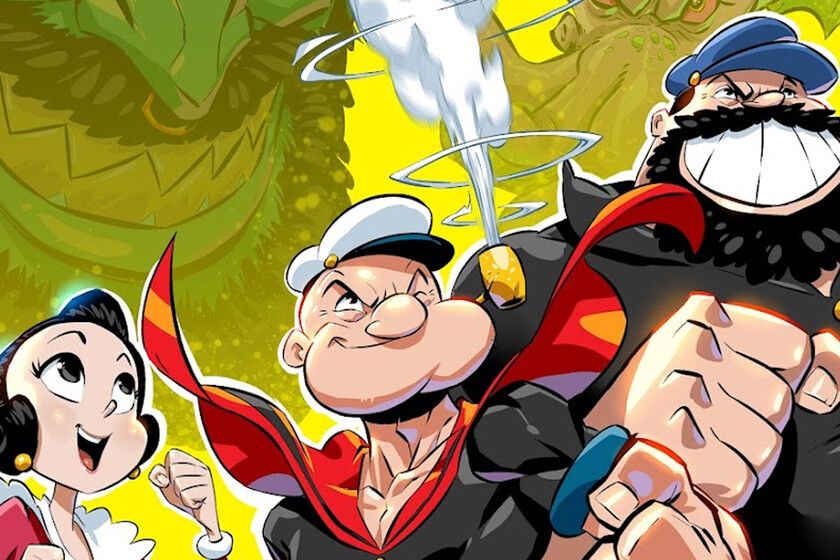 Popeye and Goku are two musclemen who like to save the day. They are also both helped by food when in a pinch, though it's regular old spinach for Popeye and the mystical Senzu Beans for Goku. The similarities between the two characters led to fanfics and fanart of the two together, and now King Features Syndicate will be publishing a manga-style webcomic about Popeye titled Eye Lie Popeye that "will pay homage to some of shonen's best series." You can read the comic here.
"Japanese comics and animation have burned a permanent bar of extreme quality action scenes and character focus in my brain from the very beginning of me being introduced to the craft," said Marcus Williams, who's behind Eye Lie Popeye. "The masters of this genre overall have continued to shock the world with phenomenal jaw dropping fight choreography and heart stopping moments across numerous Japanese IP's."
While nothing is official, ComicBook.com teased that Goku himself may show up in the pages of the comic. And Williams said if Popeye could join any manga series, it should definitely be DragonBall.
"In my fan fiction ("Popeye+DragonBall- World breakers") , I teased the idea of Popeye and crew becoming Z fighters and sparring with the Dragon Ball cast because it would simply be a joy to watch," he said. "I personally think Popeye and Goku would become fast friends as their similar personalities would yield some hilarious commentary. The obvious reason is simply because Dragon Ball is a fighter/ brawler series that constantly pits new bullies against the heroes to engage, and Popeye and gang would fit right in. Popeye is well known for pulling off some amazing feats of strength over the years and I could see his inclusion to the Dragon Ball world as a great new playground to test his limits!"
Williams also suggested the West ought to capitalize on more avenues for making manga available, like manga cafés.
Source: ComicBook.com
____
Danica Davidson is the author of the bestselling Manga Art for Beginners with artist Melanie Westin, plus its sequel, Manga Art for Everyone, and the first-of-its-kind manga chalk book Chalk Art Manga, both illustrated by professional Japanese mangaka Rena Saiya. Check out her other comics and books at www.danicadavidson.com.