Peter Grill and the Philosopher's Time Second Season Teases Performers, Actors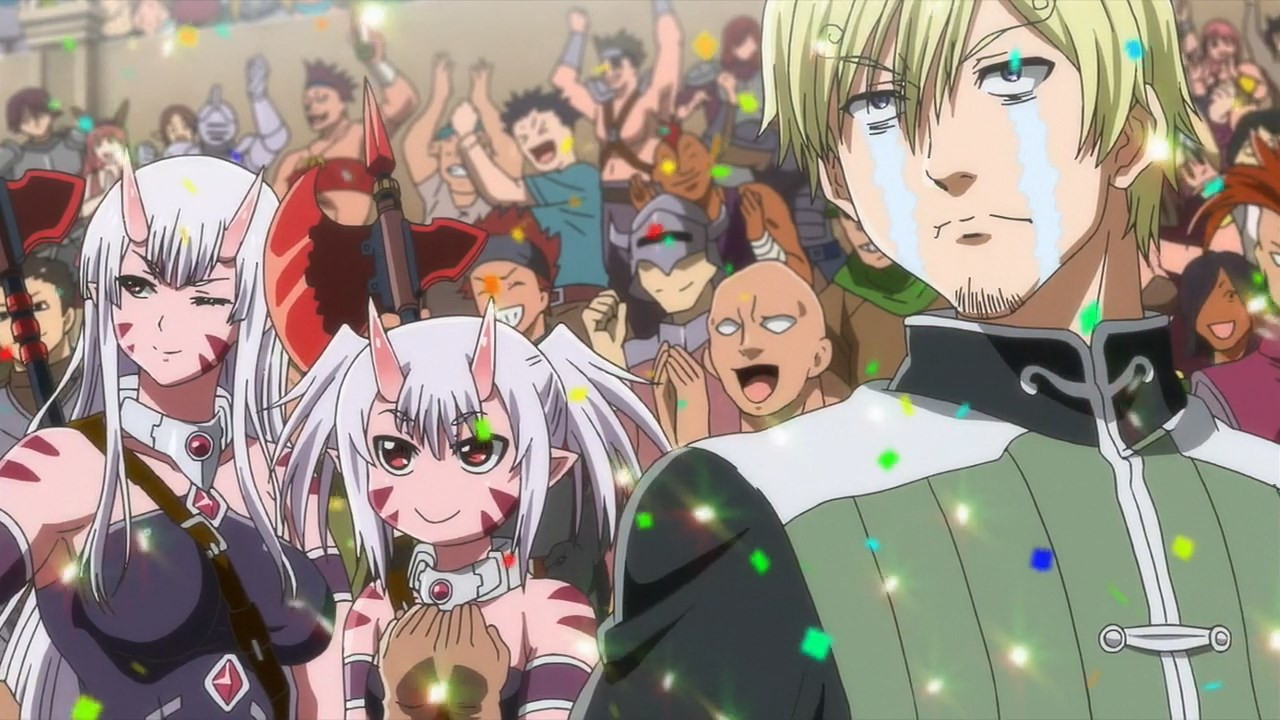 The second season of the Peter Grill and the Philosopher's Time anime, called Peter Grill to Kenja no Jikan Super Extra, has just given us some more information, as well as some teasers. To start with, they announced that the hip hop duo Hilcrhyme, which performed season one's ending song, is back to perform the second season's ending song "Koigokoro" (translated as "Heart in Love"). However, we don't yet have an audio sample of what that would sound like.
Another tease is the fact that TOC from Hilcrhyme is going to voice one of the characters in the new season. We know this is TOC's voice acting debut, but we haven't been told which character he will be playing.
We were told about these new cast members: Kana Yūki plays Fruitalia Eldriel, and Shiori Izawa plays Mithlim Nezarant.
The series has been licensed by Sentai Filmworks for the English version, and they gave this description of the first season:
"Peter Grill is the world's strongest fighter, but his ascent to the top came with an unexpected consequence: Women around the world, human and monster alike, want to bear his genetically superior children! Since he's currently engaged to the love of his life, Peter isn't too keen on his sudden popularity, and it will take every ounce of self-control for Peter to keep his hands to himself and his relationship with his paramour in one piece in the outrageously irreverent Peter Grill and the Philosopher's Time."
The series started out as a manga by Daisuke Hiyama. It premiered in 2017, and the first season of the anime came out in 2020. Seven Seas Entertainment licensed the original manga, and most recently published the seventh volume of the series.
Are you interested in checking out the new season when it becomes available here?
Source: ANN
____
Danica Davidson is the author of the bestselling Manga Art for Beginners with artist Melanie Westin. She is also the author of its upcoming sequel, Manga Art for Everyone, and the first-of-its-kind manga chalk book Chalk Art Manga, both illustrated by professional Japanese mangaka Rena Saiya. Check out her other comics and books at www.danicadavidson.com.