Otaku USA Online: Bigger & Better Than Ever!
In case you haven't noticed, we kind of have a new look goin' on lately. Yep, the trusty old Otaku USA website has finally been given the upgrade it truly deserves, and it's just in time to join in on the magazine's 10th anniversary celebration!
What does this mean for you? Well, not only does our site look better, it also loads much faster and plays nicely with mobile devices. We still have further improvements on the way, but in the meantime you can enjoy even more of the same great content you've come to expect from Otaku USA.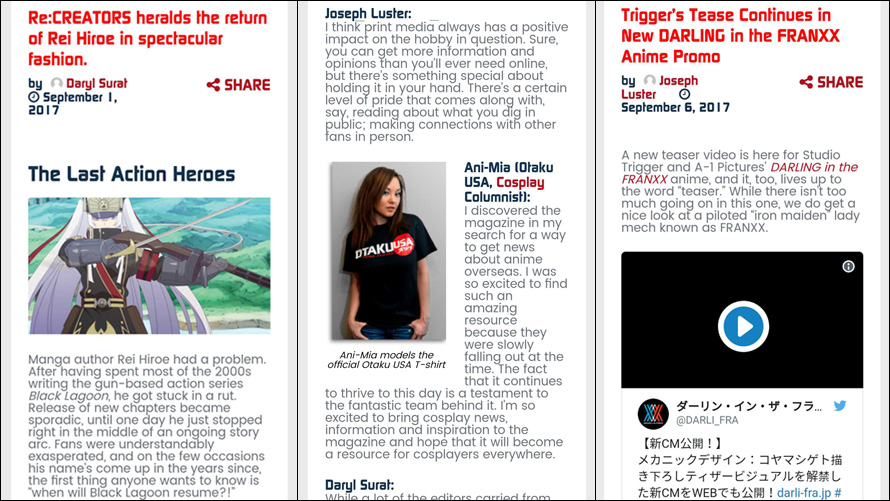 Spread the word, and stick around to dig into more stories and join in on the comments section with the rest of us!