Otaku Car Decorations Are Back with Hokkaido Itasha Event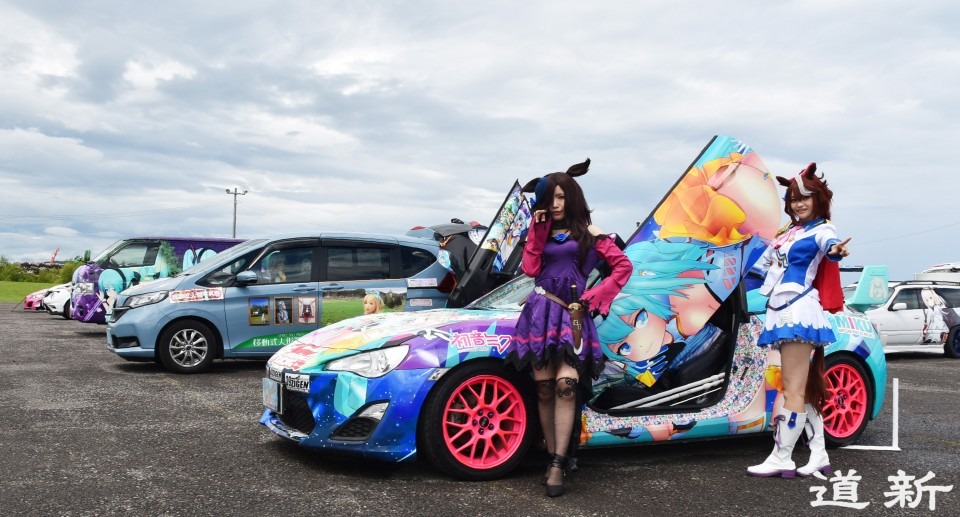 One of the things that COVID has thrown off is an Itasha event Kaiyo Park in Hokkaido, but this year the event is back up and running. If you're unfamiliar with the term Itasha, San Japan explains:
"Itasha is a sub-culture of the car community that focuses on decorating one's vehicle with their favorite anime character or series. This style originated from Japan back in the mid 2000's and is continually growing to this day!"
An article from Kyodo News said that the group Team Orange Road is behind this particular Itasha, and it consisted of around twenty cars. One car had arcade game machines all over. Another dedicated itself to idol Hatsune Miku. The event lasted for two whole days.
In addition to decorating cars, people decorated themselves. The event had a ton of people in cosplay, and they also sold various T-shirts and stickers related to what was going on. The cosplayers also took pictures of themselves with the cars, because why not show all your levels of otakudom?
Tetsuya Kusunoki, who is the representative for Team Orange Road, remarked that because of COVID throwing everything off, they feel as if they're starting over with their Itasha event. However, he hopes that at some point the event will expand across the area, and they'll get a lot more than twenty cars involved.
Sometimes Japanese businesses will also decorate cars with otaku references, like the time taxis in Tokyo got a One Piece makeover. However, the sort of event that just occurred seems to be more about individual fans instead of companies.
Would you be interested in attending an Itasha event? Or if there's not an event near you, would you be interested in decking out your whole car in reference to your favorite, anime, manga, or video game?
Source: Kyodo News
____
Danica Davidson is the author of the bestselling Manga Art for Beginners with artist Melanie Westin, plus its sequel, Manga Art for Everyone, and the first-of-its-kind manga chalk book Chalk Art Manga, both illustrated by professional Japanese mangaka Rena Saiya. Check out her other comics and books at www.danicadavidson.com.