Attack on Titan, Vinland Saga Creators Share Insider Info on Their Works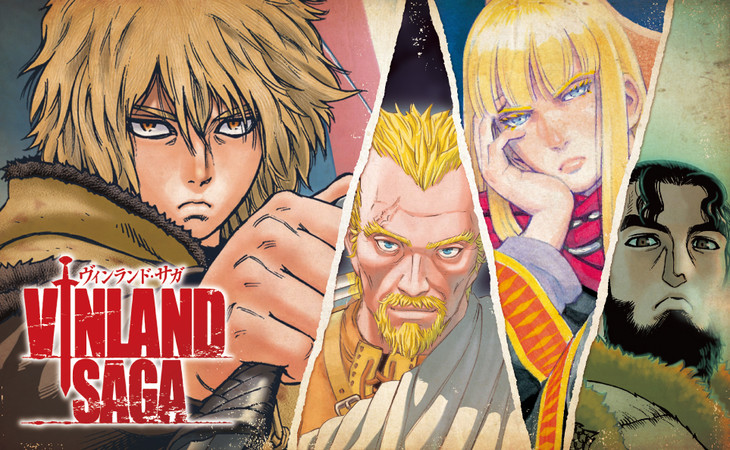 Attack on Titan mangaka Hajime Isayama and Vinland Saga mangaka Makoto Yukimura both recently sat down for an interview . . . together. Manga creators tend to read a lot of manga, and it turns out these two creators are fans of each other's work.
Isayama revealed that he got into Vinland Saga after checking out the anime adaptation of Yukimura's Planetes. The character he likes most in Vinland Saga is Thorfinn.
As to why he chose to write about Vikings, Yukimura said he wanted to explore the idea of violence, and Vikings in pre-Christian Europe lived during very violent times. He also thinks people ought to check out the Vinland Saga anime before they read the manga. He thinks the anime does a better job of telling the story because it smooths out some things in the manga.
They both talked about how as they write, characters can start getting away from them and making their own decisions. Isayama said this happened to him with the character Eren.
They also connected on the fact that their works are also selling well outside of Japan, which they are both very happy about. And Isayama revealed that he enjoys viewing reaction videos to people checking out Attack on Titan.
In terms of new media that's entertaining them now, Yukimura brought up My Dress-Up Darling. Isayama, on the other hand, mentioned Stranger Things, and the fact he wants to check out The Boys and Obi-Wan. 
Yukimura expressed his amazement that Isayama worked on Attack on Titan for years without taking a break. He acknowledged he needed some time off. Isayama replied that breaks are needed for Yukimura, because his artwork is so detailed and it gives him time to plan his work and put in foreshadowing.
Source: ANN
____
Danica Davidson is the author of the bestselling Manga Art for Beginners with artist Melanie Westin, plus its sequel, Manga Art for Everyone, and the first-of-its-kind manga chalk book Chalk Art Manga, both illustrated by professional Japanese mangaka Rena Saiya. Check out her other comics and books at www.danicadavidson.com.