One Piece Film: Red Reveals New IMAX Visual
When the Straw Hats hit the big screen in Japan with One Piece Film: Red on August 6, they'll also be available on an even bigger screen thanks to newly-revealed IMAX plans. To go along with the announcement, the official accounts went up with a brand new IMAX visual featuring Shanks and Uta up top and the full roster of Luffy's formidable crew below. 
Check out the full visual below, and look for One Piece Film: Red to make its debut across the United States, Canada, Australia and New Zealand sometime this fall.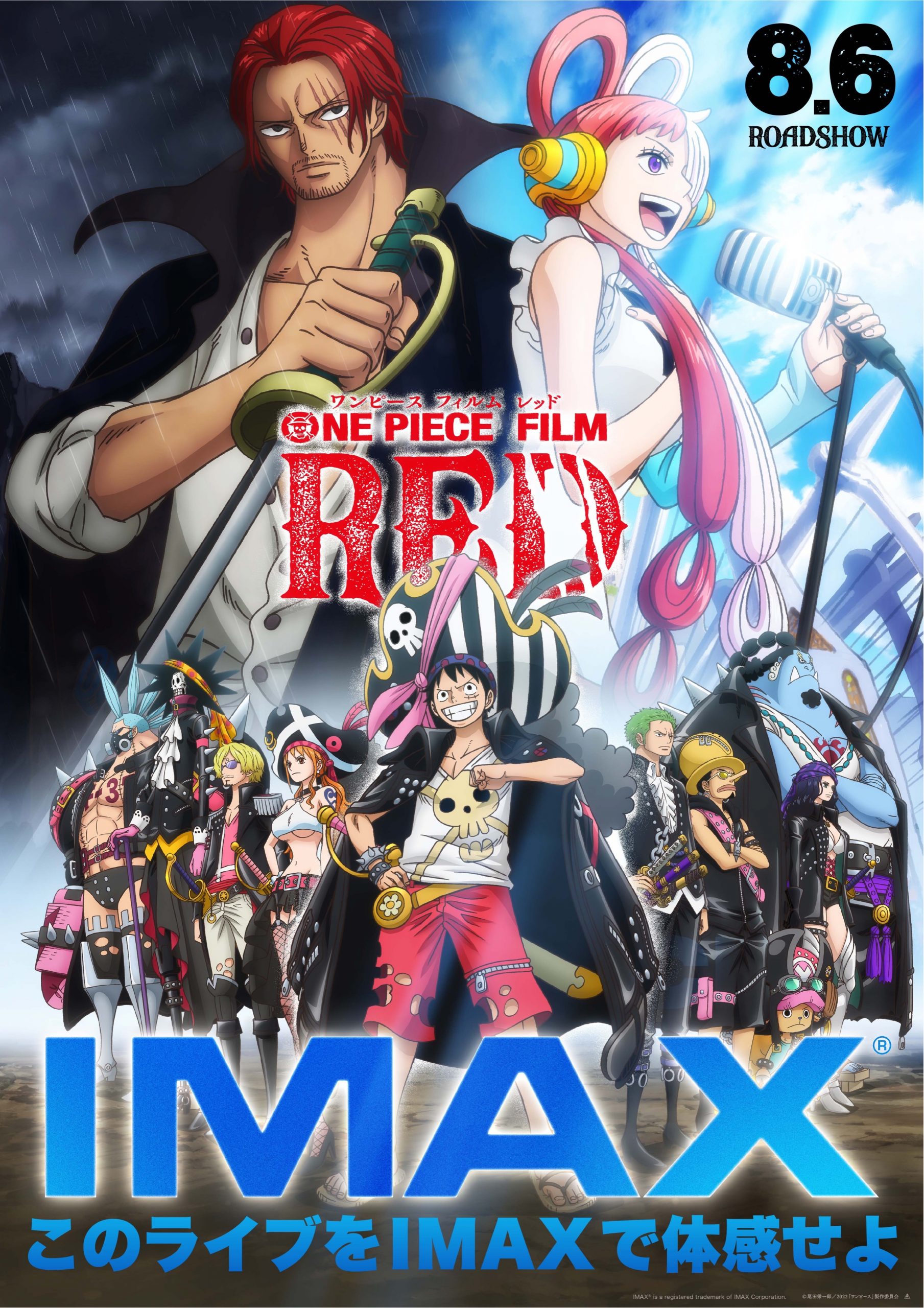 If you missed it, the movie shared a bunch of character visuals previously, like these.
Goro Taniguchi (Code Geass, BACK ARROW) directs the film, based on a screenplay by Tsutomu Kuroiwa (One Piece Film: Gold). Here's how Crunchyroll describes it:
Uta —the most beloved singer in the world. Renowned for concealing her own identity when performing, her voice has come to be described as "otherworldly." Now, for the first time ever, Uta will reveal herself to the world at a live concert. As the venue fills with all kinds of Uta fans—excited pirates, the Navy watching closely, and the Straw Hats led by Luffy who simply came to enjoy her sonorous performance—the voice that the whole world has been waiting for is about to resound. The story begins with the shocking fact that she is Shanks' daughter.
Source: Official Twitter