Official JoJo's Event Brings Together Every Main Character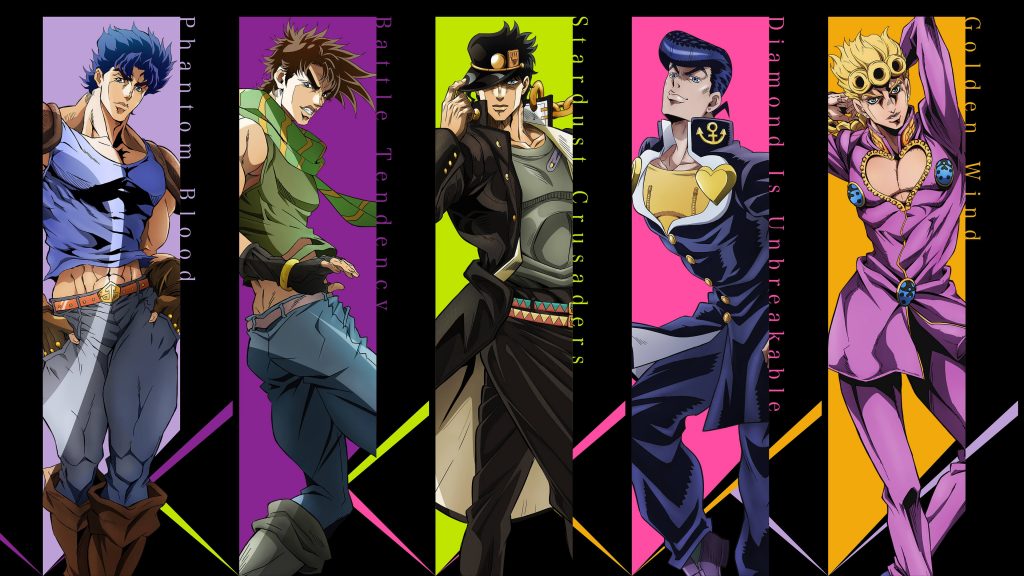 Jonathan & Joseph & Jotaro & Josuke & Giorno. The boys of JoJo's Bizarre Adventure (well, their voice actors, anyway) are set to meet on stage for an official JoJo's event.
It's called JoJo's Bizarre Adventure The Animation Special Event ~Inherit the Soul of Joestar~, and it's set to take place April 4, 2021.
The stage will be graced by every JoJo to make it to anime form so far. That's:
Kazuyuki Okitsu (Jonathan Joestar)
Tomokazu Sugita (Joseph Joestar)
Daisuke Ono (Jotaro Kujo)
Yuki Ono (Josuke Higashikata)
Kensho Ono (Giorno Giovanna)
There's a lot of speculation that an anime adaptation of part 6, Stone Ocean, will be revealed at this event—but so far, that remains pure speculation.
In any case, you can be sure we'll be tuning in April 4 for this official JoJo's event!
Source: Otakomu