No Guns Life Anime Locked and Loaded with New Cast Members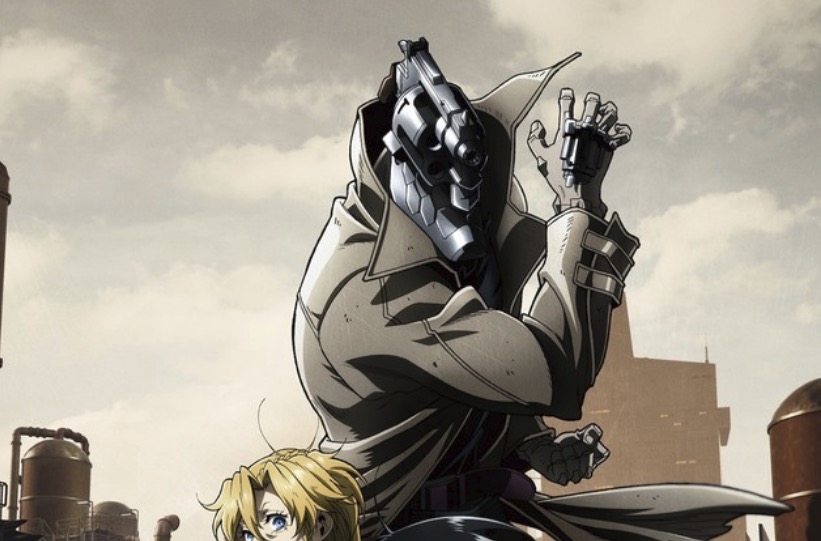 Tasuku Karasuma's No Guns Life manga is coming to life on the small screen as part of the Fall 2019 anime season, and eight new cast members are here to get everyone excited for the adaptation. DATS will be performing the "Game Over" ending theme, and you can see the new cast additions and a few of their respective designs below.
Yōko Hikasa plays Olivier Juan de Belmer:
Yōji Ueda plays Hugh Cunningham:
Masashi Ebara plays Christina Matsuzaki:
Marika Kouno plays Scarlett Gosling:
The other four revealed this week include:
Yūya Uchida as Cronen von Wolf
Kenyu Horiuchi as Mega-armed Tokisada
Inori Minase as Pepper
Yūko Sanpei as Seven
Naoyuki Itō is directing the anime at MADHOUSE. Here's a promo from July:
Viz Media will be publishing the original manga, which it describes like so:
After the war, cyborg soldiers known as the Extended were discharged. Juzo Inui is one of them, a man whose body was transformed, his head replaced with a giant gun! With no memory of his previous life—or who replaced his head and why—Inui now scratches out a living in the dark streets of the city as a Resolver, taking on cases involving the Extended.
Source: Comic Natalie