New Studio Ghibli Theme Park Concept Art Evokes Spirited Away and More
Last time we posted about the Studio Ghibli theme park, it was set to open in 2022, and it looks like that timing is still on track. There is a cool update, though, with the introduction of more concept art that shows some of the park's many design inspirations.
Ghibli's latest art shows a few of the planned areas, including the Great Ghibli Warehouse, which takes inspiration from the dining area of Spirited Away along with motifs from Howl's Moving Castle. You can see a couple samples below, with the dining area up top and some Ghibli takes on existing Aichi Expo Park buildings below.
In the bottom image, the blue building will be part of a permanent exhibition, and the yellow building will be a 170-seat theater.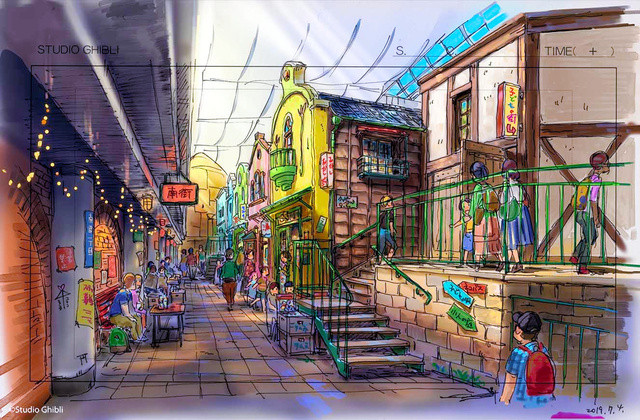 There are also a couple designs for the Youth Hill area, complete with a Laputa and Howl's Moving Castle inspired elevator, as well as a Cat's Office attraction inspired by The Cat Returns.
The three areas that are set to open in 2022 include Youth Hill, the Great Ghibli Warehouse, and the Dondoko Forest. Fall 2023 will see the addition of The Mononoke Village and The Valley of the Witch.
Check out our previous post for more artwork.
Sources: Livedoor, Asahi Shimbun via Crunchyroll