New Rurouni Kenshin Films Get Full Cast Poster, New Cast Additions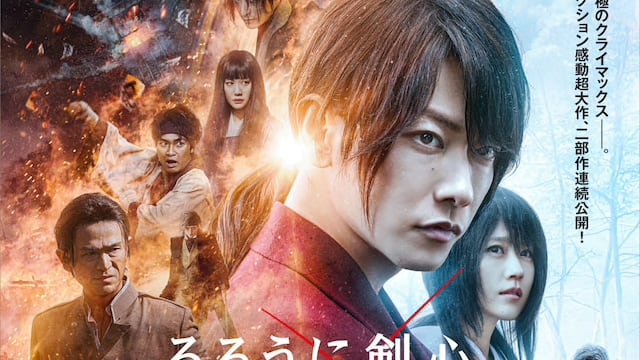 Rurouni Kenshin: The Final and Rurouni Kenshin: The Beginning, the latest (and last) films in the live-action Kenshinverse are on the way. The two films are set to hit Japanese theaters on July 3 and August 7. Now we've got a new poster for the films, showing the entire cast looking nice and Kenshin-y.
That cast includes:
Yu Aoi as Megumi Takani
Takeru Satoh as Kenshin Shimura
Emi Takei as Kaoru Kamiya
Munetaka Aoki as Sanosuke Saga
Riku Oonishi as Myojin Yahiko
Mackenyu as Yukishiro Enishi
In addition, it was announced that Yusuke Iseya and Tao Tsuchiya will be back as Aoshi Shinomori and Misao Makimachi.
On the music side of things, it was announced the band ONE OK ROCK will return to create and perform the film's theme song(s). ONE OK ROCK contributed the tracks "The Beginning," "Mighty Long Fall" and "Decision" for the three previous Kenshin films. If it ain't broke, don't fix it, right?
Source: ANN