Namie Amuro to Perform Death Note: Light Up the New World Theme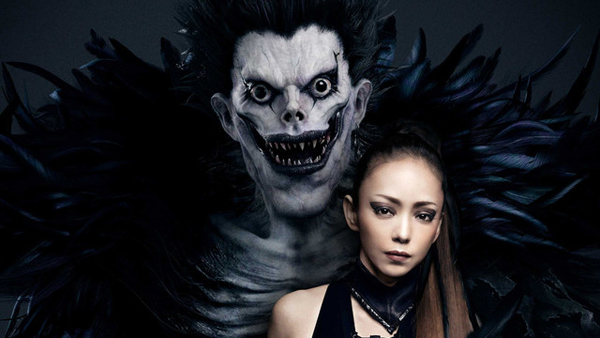 The premiere of the first Death Note film in 10 years, Light Up the New World, is mere months away, and new info about the film is coming out faster than you can say "L" (okay, maybe not that fast, it's only one letter).
Today's hot Death Note news: J-pop legend Namie Amuro will provide not one but two songs for the film.
Amuro will provide the theme song, "Dear Diary," which is described as "a grand ballad that fits the worldview of the film," plus "Fighter," an "aggressive dance number" that serves as the theme song for character Misa Amane.
Namie Amuro is, for those not familiar (who are you people?) one of the best-selling Japanese musicians of all time. Noted for her R&B style, Amuro is no stranger to the otaku realm, having recorded themes for Pokemon, InuYasha and One Piece.
Death Note: Light Up the New World, which is directed by I Am a Hero's Shinsuke Sato, will premiere in Japan October 29.
Source: Anime Anime