My Hero Academia Heroes and Villains Show Off Updated Season 6 Designs
The sixth season of the My Hero Academia anime is on the way to adapt more of Kohei Horikoshi's hit manga this fall, so it's time for some updated designs. The lead students of Class 1-A are showing off their latest looks along with a gaggle of villains from the series, all straight from the official Twitter account.
First up, we have a look at Iida, Todoroki, Deku, Bakugo and Uraraka.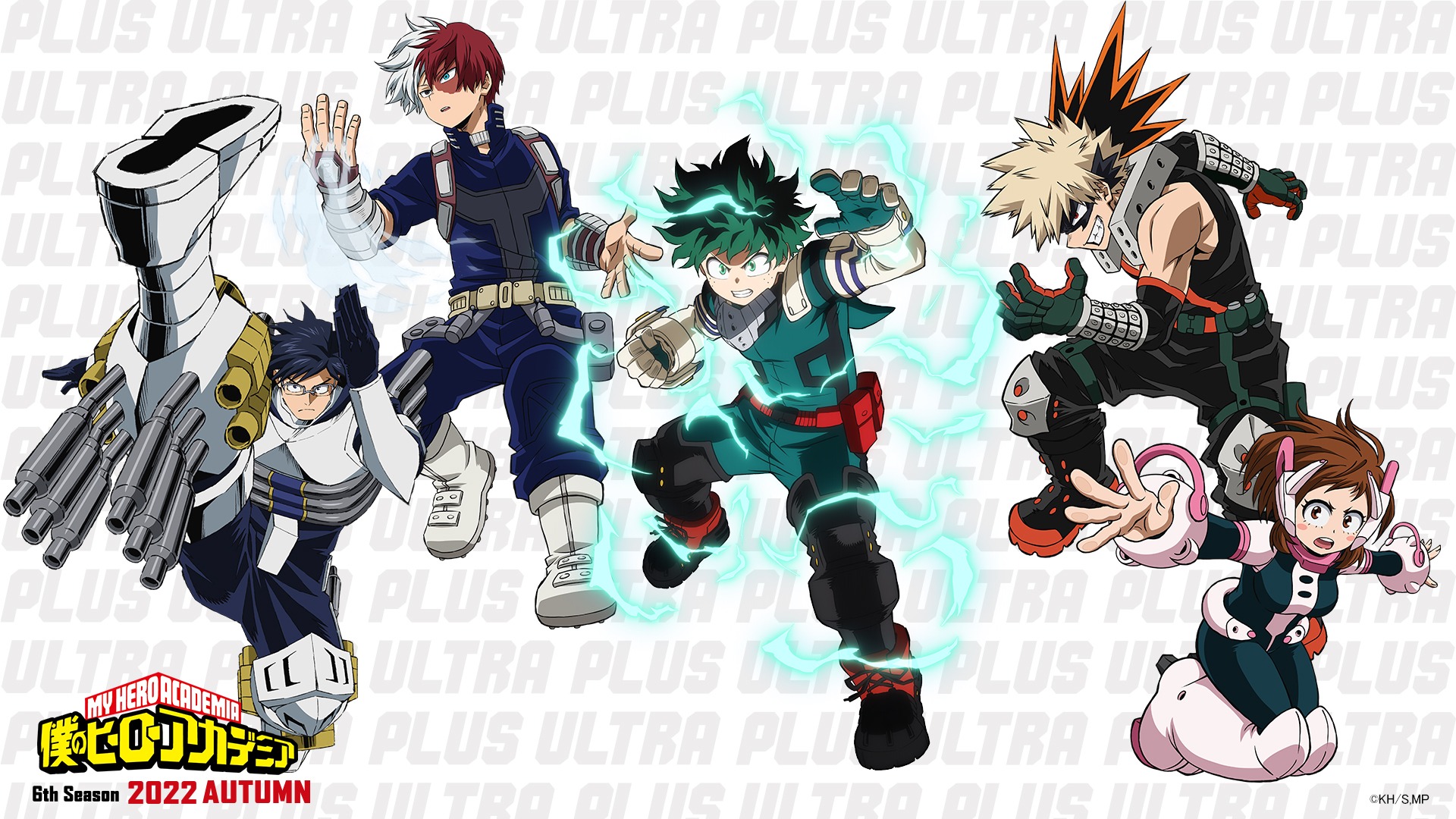 Then we have Dabi and some of the other core villains repping the opposite side of the coin.
There's also a new Pro Hero-focused promo for the manga:
Based on the hit Shonen Jump manga by Kohei Horikoshi, My Hero Academia season 6 has Kenji Nagasaki at the helm at studio BONES. Here's how Crunchyroll describes the series:
Izuku has dreamt of being a hero all his life—a lofty goal for anyone, but especially challenging for a kid with no superpowers. That's right, in a world where eighty percent of the population has some kind of super-powered "quirk," Izuku was unlucky enough to be born completely normal. But that's not enough to stop him from enrolling in one of the world's most prestigious hero academies.
Source: Official Twitter