Mobile Suit Gundam Hathaway Gets New Release Date, Trailer
Mobile Suit Gundam Hathaway, the first in a planned Gundam film trilogy, was supposed to come out in Japan earlier this year. But, y'know, stuff.
Now the film has a brand-new release date: May 7, 2021.
Sayeth the official Gundam YouTube channel:
We have decided to premiere "Mobile Suit Gundam Hathaway" in theaters nationwide in Japan on May 7th, 2021 while we've been delaying its release under the circumstance of the global spread of COVID-19. Please wait for our further announcement regarding our release plans outside Japan.
That announcement came alongside a new teaser trailer for the film that includes English subtitles. You can check out that trailer right here thanks to the power of embedding.
Finally, a new visual was revealed that gives us a look at the Xi Gundam. Cool!
The film is the first part of a trilogy adapting the novels of the same name by Gundam creator Yoshiyuki Tomino written between 1989 and 1990. The novels center around Hathaway Noa, the son of Bright Noa who appeared in Mobile Suit Gundam: Char's Counterattack. It's directed by Shukou Murase (Ergo Proxy).
Based on a series of novels by Gundam creator Yoshiyuki Tomino, the film is about Hathaway Noa, the son of Bright Noa, and takes place in UC0105, in which Hathaway and others are dealing with the aftermath of Char's Counterattack.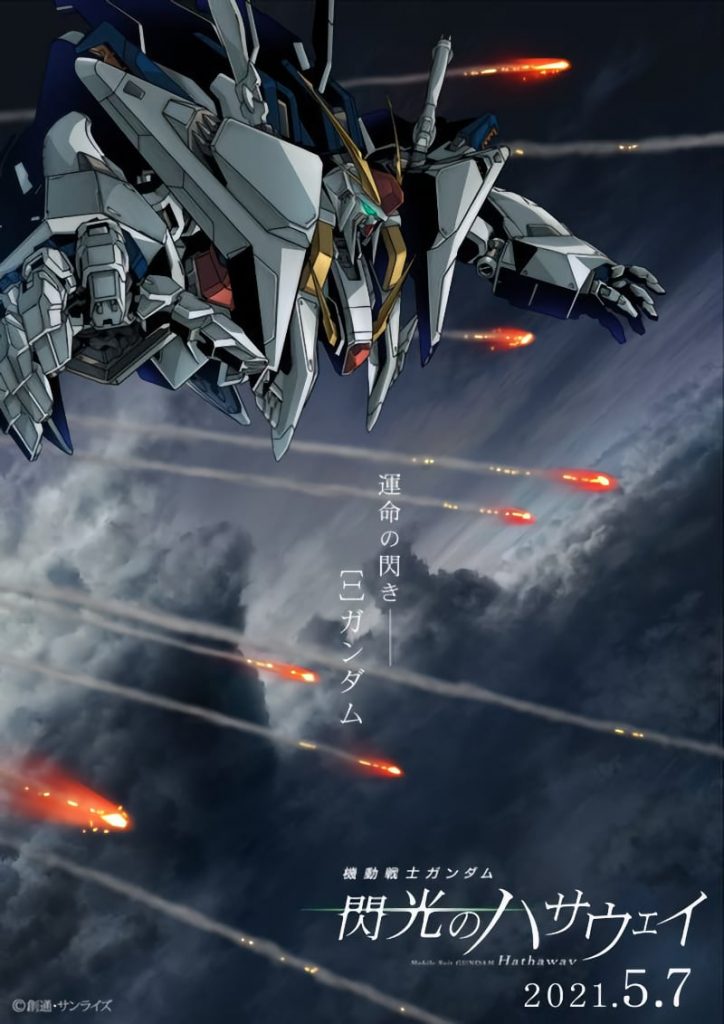 Source: ANN