Meet the Investigators and Ghouls of Tokyo Ghoul: re Call to Exist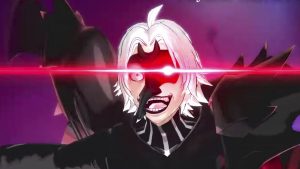 Sui Ishida's Tokyo Ghoul: re is making the leap to consoles and PCs in a little over a month, with Tokyo Ghoul: re CALL to EXIST set to touch down on PlayStation 4 and PC in the west on November 15. To get everyone ready for the survival of the spookiest, Bandai Namco shared a new trailer that introduces the game's powerful ghouls and investigators.
Dig into the video below to meet characters like the Gourmet ghoul, Shu Tsukiyama; the Serpent ghoul, Nishiki Nishio; the Manager of the :re coffee shop and wife to Kaneki, Touka Kirishima; the powerful executive, Naki; the Black Rabbit of Goat organization, Ayato Kirishima; and former ghoul investigator, Seidou Takizawa, AKA Owl.
Description:
In TOKYO GHOUL:re CALL to EXIST, a war for survival is being waged between Ghouls and Investigators on the streets of Japan's largest metropolitan city. Based off the popular horror manga, TOKYO GHOUL:re CALL to EXIST is the first video game of the franchise to come to the West, uniting the characters from TOKYO GHOUL, TOKYO GHOUL √A and the TOKYO GHOUL:re series in an action-packed conflict between man and ghoul with co-op and single-player battles.