Man Photobombed By Kid While Pretending to be Yamcha Goes Viral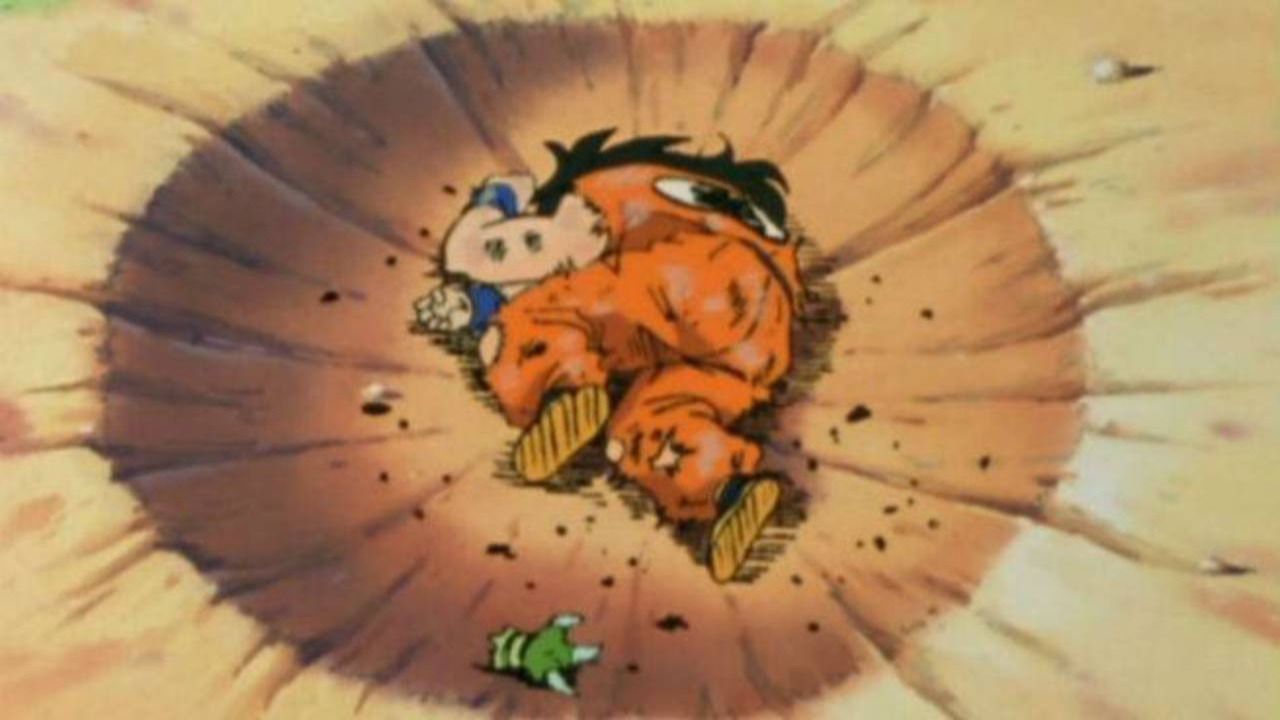 A man who goes by @Bodo_G3 on Twitter discovered what he thought was the perfect photo op: an indented circle with cracks where he could pretend to be Yamcha. In Dragon Ball Z, there's a famous scene toward the beginning of the series where Yamcha is, in the words of Dragon Ball Z Abridged, "Yamcha-ed."
The man hunkered down into a beaten Yamcha position, but something else threw off the look of this scene, and it's not the lack of an orange jumpsuit. A kid photobombed the picture, and made it seem that he was the one who Yamcha-ed this man.
But rather than deleting the photo, the man shared it on Twitter with the message, "There was a dent in the ground, so when I pretended to be Yamcha, I was able to take a picture that made it seem like I was defeated by a little child who photobombed me."
A lot of people saw the humor in this, and as of this writing, it's gotten almost 25,000 retweets, and more than 170,000 likes.
Dragon Ball Z is one of the largest manga and anime franchises of all time. VIZ Media publishes the manga in English, and gave this description of the first volume:
"Son Goku is the greatest hero on Earth. Five years after defeating the demon king Piccolo, he's grown up and had a family–he's married, and he has a child, Son Gohan. But what is the real reason for Goku's incredible strength? A visitor from outer space arrives bearing terrible news–Goku is an alien, and the visitor, Raditz, is Goku's brother! When Raditz turns out to be a ruthless killer, Goku must fight his incredibly strong brother to save his family and the entire human race. A surprising alliance may be Earth's last hope: Goku will team up with his old enemy Piccolo…archenemies united to save the world!"
Source: grape Japan
____
Danica Davidson is the author of the bestselling Manga Art for Beginners with artist Melanie Westin. She is also the author of its upcoming sequel, Manga Art for Everyone, and the first-of-its-kind manga chalk book Chalk Art Manga, both illustrated by professional Japanese mangaka Rena Saiya. Check out her other comics and books at www.danicadavidson.com.