Remembering Some of the Strangest Foes of Lupin the Third
As we celebrate 50 years of Lupin the Third onscreen, we're having fun looking back at all his weird and wonderful adventures. And we realized… he's gone up against some genuinely strange foes. We don't just mean Zenigata in one of his moods either. We're talking mad scientists, time travelers, vampires… you get the idea.
Here's a small selection of the ones who clear that surprisingly high bar with room to spare. Some have even made repeat appearances!
Pycal the Magician
You know what Arthur C. Clarke said — any sufficiently-advanced technology is indistinguishable from magic. So if you're a brilliant scientist, you could theoretically pass yourself off as a brilliant magician. That's what Pycal does in the second-ever episode of Lupin the Third. Using his intellectual prowess, he convinces the gang (at least briefly) that he's a powerful sorcerer. Of course, it's all down to science and effects. Initially, at least.
Pycal comes back twice: once in the 30th anniversary special The Return of Pycal, and once in the 2018 OVA "Is Lupin Still Burning?" These are both pretty impressive, considering Pycal is meant to be dead. But he's also meant to be a scientist; and when we see him again, he seems to have gone full wizard. So, who knows.
Kyosuke Mamo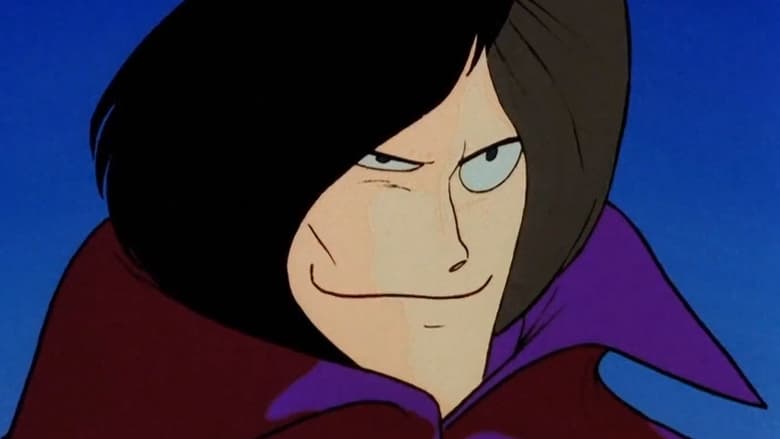 Speaking of "Is Lupin Still Burning?," we can't forget the founder of that particular feast. The 2018 Lupin the Third OVA was a remake of the first anime episode, with a time travel twist. Now, instead of just running a car race, Lupin has to dodge the wild machinations of a man from the future who wants him dead.
Kyosuke Mamo (no relation of Mystery of Mamo Mamo) was, initially, a sci-fi writer in the 29th century. While doing research, he went mad and build a time machine — which he's now using to stalk up and down our hero's family line. As it happens, Lupin the Thirty-Third killed Mamo's father. Mamo's father was a bad guy, but that doesn't much matter to the guy himself. Thanks to this time machine, Mamo can ping Lupins off left and right. This leads to some of the franchise's weirder stories once time machines get thrown in the mix. And speaking of weird machines and bending time…
Leonardo da Vinci
Yep, actual Leonardo. Kind of. What do I mean by "kind of"? You'll have to watch for yourself and see.
Suffice to say, at the end of Lupin the Third Part IV, our hero finds himself in a battle of wits against one of history's greatest thinkers. It's a cool, surreal situation, and perfect for the season's Italian setting. Plus, Leonardo has absolutely amazing hair. His appearance is late in the season, meaning it's a slow lead-up. But it's a wild one.
We'll see who anime's greatest thief faces off against next when Lupin the Third Part VI premieres later this year.