Lupin the 3rd: The First English Dub Brings Longtime Cast Members Back
GKIDS is bringing Lupin the 3rd: The First—the legendary gentleman thief's first full CGI outing—over to North America, and some classic cast members are coming along for the ride. Among the main cast are long-time dub mainstays like Tony Oliver as Lupin III and Richard Epcar as Daisuke Jigen, so see who else is getting in on the action below.
The main cast includes:
Tony Oliver as Lupin III
Richard Epcar as Daisuke Jigen
Lex Lang as Goemon Ishikawa
Michelle Ruff as Fujiko Mine
Doug Erholtz as Koichi Zenigata
Laurie C. Hymes as Laetitia
J. David Brimmer as Lambert
And Paul Guyet as Gerard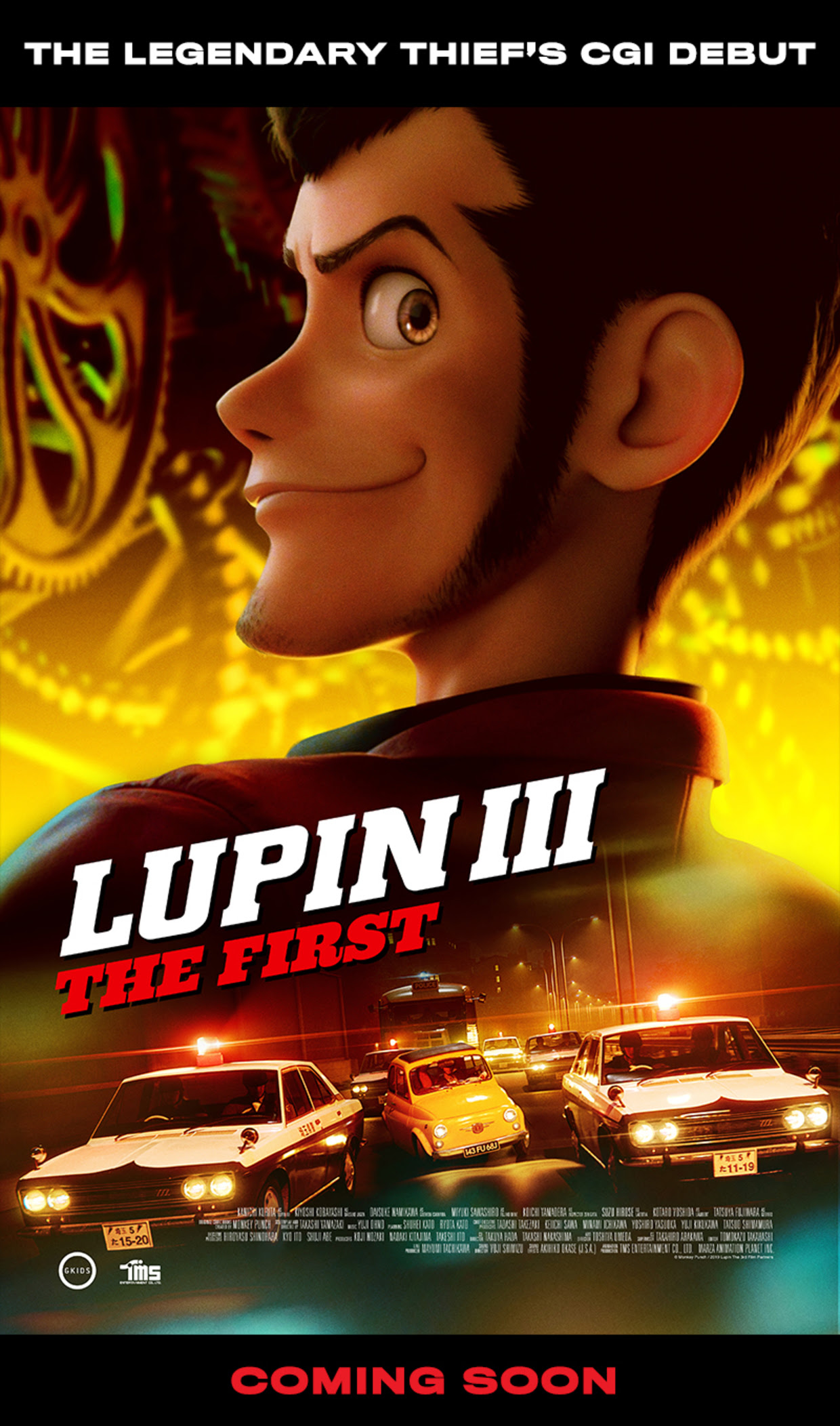 Here's one of the earlier Japanese trailers:
Synopsis:
The iconic "gentleman thief" Lupin III returns in an action-packed, continent-spanning adventure, as Lupin III and his colorful underworld companions race to uncover the secrets of the mysterious Bresson Diary, before it falls into the hands of a dark cabal that will stop at nothing to resurrect the Third Reich. The gang undertakes trap-filled tombs, aerial escapades and daring prison escapes with the trademark wit and visual finesse that have made LUPIN THE 3RD one of the most storied animation franchises in the world, in a thrilling new caper that is sure to delight fans old and new.
Source: Press release