Live-Action Kids on the Slope Film Teased Ahead of March Debut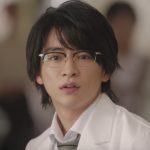 The next stop for Yuki Kodama's Sakamichi no Apollon manga, AKA Kids on the Slope, is a live-action film adaptation. Takahiro Miki, who previously helmed the live-action Solanin, directs the movie, which features Yuri Chinen from Hey! Say! JUMP! as Kaoru Nishimi, Taishi Nakagawa as Sentarou Kawabuchi, and Nana Komatsu as Ritsuko Mukae.
The latest update on the project comes in the form of a new teaser, which has Kids on the Slope slated for a March 10, 2018 premiere.