Brush up Your Classics with These Literary Anime and Manga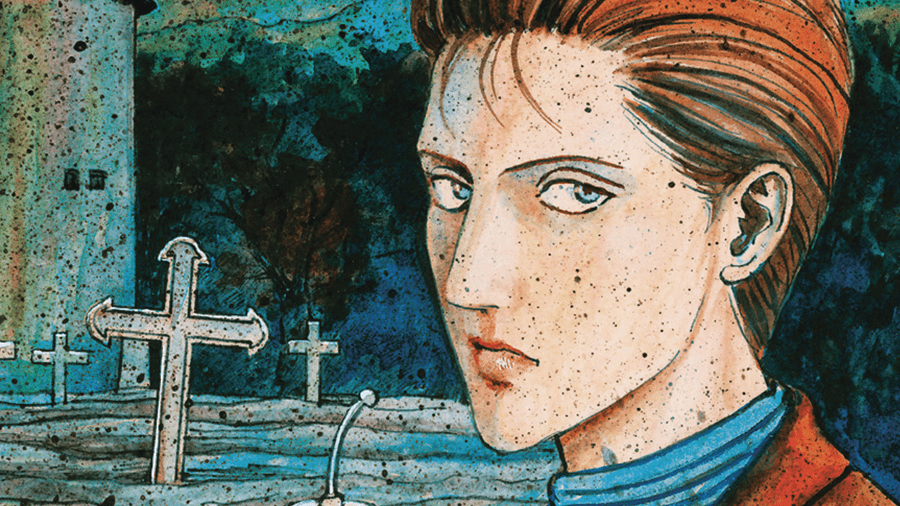 Who says anime and manga can't be educational?… Okay, at this point, no one (thank you, Cells at Work!). Let's put it another way: just as anime and manga are great ways to experience new stories, they're also home to a lot of very cool retold classics. That's the whole point of World Masterpiece Theater, for example. But we're looking outside that franchise today, at some literary anime and manga that bring more familiar stories to life.
In particular, we're looking today at Western classics. There's lots to say about Japanese literature and folktales — like this list of anime featuring yokai and kemono! But for now, we're going back to English class. Which of these series have you seen or read?
It's a tale as old as time, and a natural choice for a literary anime. Romeo x Juliet takes Shakespeare's classic story of tragic young love and resets it on the floating island of Neo Verona. The Montagues and Capulets are still rivals, sworn enemies after a bloody coup. Juliet, however, lives as a freedom fighter attempting to counter the Montagues' reign. When she falls in love with one… well, you know the rest.
There are also new characters named for other Shakespeare classics, as well as a magic world-tree named Escalus. In other words, your typical anime glow-up. If you'd rather hold a book, there's also a manga version.
Agatha Christie's Great Detectives Poirot and Marple
Between the two World Wars, Agatha Christie's detective fiction became a big hit in the U.K. and abroad. Her two legendary crime-solvers — Belgian detective Hercule Poirot and amateur sleuth Miss Marple — have been the stars of many books, movies, and TV series. And as of 2004, they became the stars of their own literary anime.
The series adapted several of Christie's book, with occasional changes made to account for clues reliant on English-language idioms. Linking together the two new detective characters was Mabel West. The great-niece of Miss Marple, she had a taste for mysteries, and applied to be Poirot's young assistant. Though difficult to find now, the NHK series is a fun novelty if you can track it down.
From literary anime to literary manga, one horror master adapts another! Junji Ito seems like a shoe-in to take on Mary Shelley's classic horror story, about a creature given life, abandoned, and educated in his creator's absence. Don't look for any sign of the monster movie iteration of the Creature; this is the full, gory literary take, as philosophically significant today as ever.
Unsurprisingly, Ito manages to convey the real horror of the story. Not just the Creature's odd appearance, but Dr. Frankenstein's own scientific callousness and horrific acts. We probably don't need to tell you this, but it's all a bit gruesome.
Please, Jeeves
Even if you're unfamiliar with P.G. Wodehouse's works personally, you've definitely encountered their influences. The trope of the brilliant butler Jeeves comes from his long-running "Jeeves & Wooster" stories, in which a stoic valet tends to the various issues of his young employer Bertie Wooster. And while there's no literary anime (yet), there is a manga — Tamaki Morimura and Bun Katsuta's Please, Jeeves.
The Wodehouse-estate-approved series converts the classic Edwardian humor stories into an elegant retro art style. It consists of five volumes, adapting stories from between 1919 and 1930. As to why this was done? Thank Hayate the Combat Butler and the rise in popularity of butlers in anime and manga!
Ovid's Metamorphoses
Yes, really.
We're diving way back into the history of literature with an adaptation of Ovid's epic poem. The original consisted of more than 250 stories, but the anime version pares that number down to a select five. The U.S./Japan co-production (also known as Hoshi no Orpheus) was overseen by that bastion of surprising film decisions, Sanrio.
The plan was to make it the next Fantasia, and it featured music by everyone from the Rolling Stones to the Pointer Sisters. Suffice to say, it didn't work out as hoped. The movie was panned by critics and confused its audience. It was re-released a year later as Winds of Change, with seven minutes of the film cut and a narrator to guide things — here in the U.S., that was Peter Ustinov.
Feeling inspired to dig into more literary classics? Give these a try, then let us know what your favorite book-inspired anime and manga are!
---
Otaku USA may earn a small commission on purchases made through links on this article.