Legend of Zelda Bathrobe Looks Pretty Darn Luxurious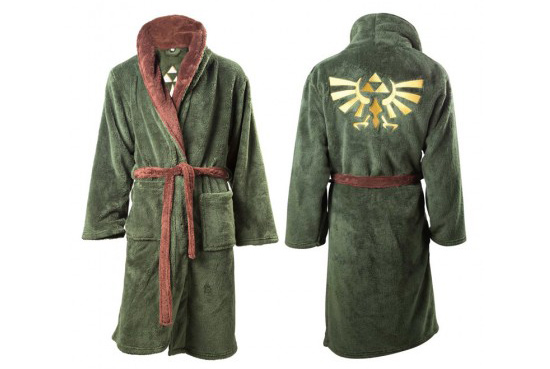 Are you tired of us posting news about cool otaku-related clothing with that annoying "but you have to live in Japan to buy this" caveat?
Not this time, baby.
This officially-licensed Legend of Zelda bathrobe is created by Merchoid, who are based in the UK but offer worldwide shipping. Finally, a piece of nerd apparel that's easy to get your hands on.
And what a piece of apparel it is. Okay, so you can't really wear it outside the house (though we suspect that won't stop some Zelda fans from trying), but this forest green robe emblazoned with the Triforce looks like the perfect thing to slip into after a long Zelda session.
The robe retails for $79.99 and ships in August.
Source: C. Roll