Kanye Claims He and Kim Kardashian Fought Over Akira Manga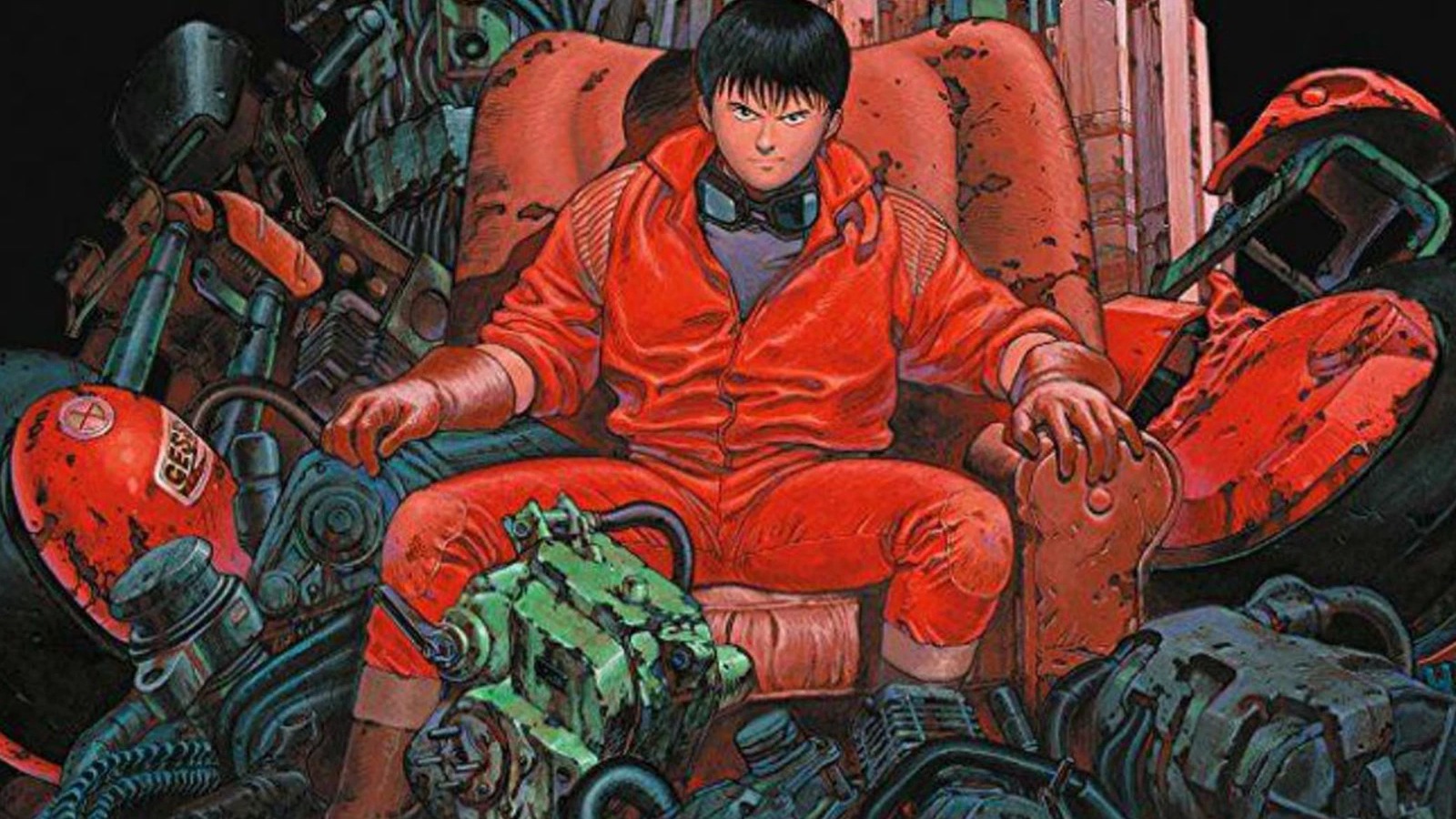 We at Otaku USA tend not to cover American celebrity news, but sometimes American celebrities indulge in their own otaku interests. Kanye West (who now goes by Ye) and Kim Kardashian are in the news during their divorce for (among other reasons) an Instragram post Ye put up that seems to allege Kardashian accused him of stealing his own Akira manga.
Ye put this all-caps message on Instagram, but he has since deleted it:
"YESTERDAY KIM ACCUSED ME OF PUTTING A HIT OUT ON HER SO LET ME GET THIS STRAIGHT I BEG TO GO TO MY DAUGHTERS PARTY AND I'M ACCUSED OF BEING ON DRUGS THEN I GO PLAY WITH MY SON AND I TAKE MY AKIRA GRAPHIC NOVELS AND IM ACCUSED OF STEALING NOW IM BEING ACCUSED OF PUTTING A HIT ON HER THESE IDEAS CAN ACTUALLY GET SOMEONE LOCKED UP THEY PLAY LIKE THAT WITH BLACK MENS LIVES WEATHER ITS GETTING THEM FREE OR GETTING THEM LOCKED UP IM NOT PLAYING ABOUT MY BLACK CHILDREN ANYMORE"
Ye has long made it known he's a big fan of Akira, and he even references the franchise in his hit "Stronger." In 2018 he tweeted, "Katsuhiro Otomo the creator of Akira This movie is my biggest creative inspiration".
He tweeted on, "Every stage show I've ever worked on Every video not just Stronger every product even when I was in the hospital I would think… oh shit this is like Akira."
He continued along this vein with, "This is not only the greatest animation achievement in history the subject matter is so relevant to the current state of the world."
Kardashian may not have said all this about Akira, but she has referred to herself as someone who has an "anime obsession" and who dyed her hair pink after Zero-Two in DARLING in the FRANXX.
Source: ANN
____
Danica Davidson is the author of the bestselling Manga Art for Beginners with artist Melanie Westin, and its sequel, Manga Art for Intermediates, with professional Japanese mangaka Rena Saiya. Check out her other comics and books at www.danicadavidson.com.