Kabaneri's Mumei Comes to Life with 1:1 Scale Figure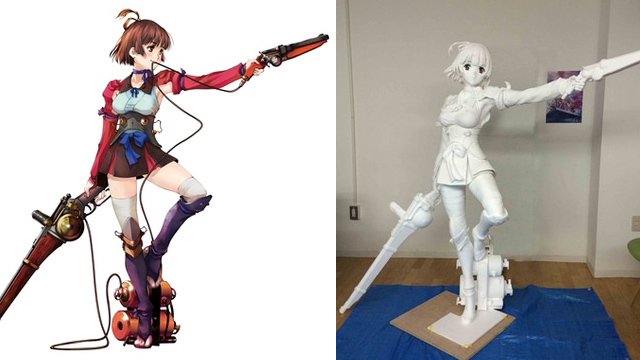 If you caught last season's Kanaberi of the Iron Fortress, you know Mumei, the kick-ass half-human, half-zombie (er, sorry, kanabe) protagonist is not someone you want to mess with. Thankfully, she doesn't exist in our physical world.
Wait, some dudes made a life-size Mumei figure?!
They did indeed, and it's pretty darn impressive. Created to celebrate the upcoming release of two Kabaneri compilation films, the Mumei figure will be on display at a Tokyo theater showing the film. Mumei voice actress Sayaka Senborgi will be on-hand at the unveiling of the completed figure which, as you can see, is still missing a bit of color.
What's more, 10 additional Mumei figures will also be available for purchase. A price has not yet been announced, but we're going to go ahead and assume somewhere in the range of "not cheap."
The 1:1 scale Mumei figure goes on display August 21 at Odaiba Aqua City's Cinema Mediage. Just don't make her angry. You wouldn't like her when she's angry.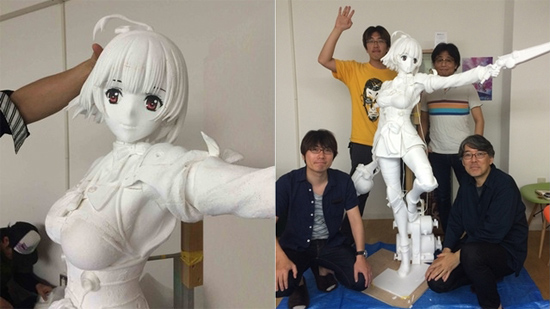 Sources: ANN, Anime Anime