JUJUTSU KAISEN Attraction Takes Over Universal Studios Japan This Fall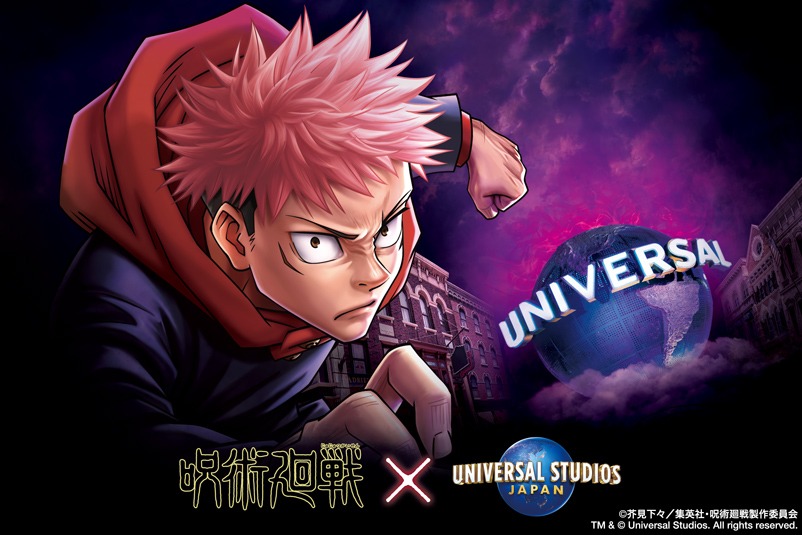 While details are light at the moment, it has been revealed that the next hit series to take over Universal Studios Japan is none other than Gege Akutami's JUJUTSU KAISEN. The park-wide attraction is currently planned for a debut this September, and will feature characters from the hit manga and anime series when it launches.
As we wait for more details, you can do your best to picture what's in store with some help from Universal Studios's brief description, which challenges visitors to "experience the fierce battle between Itadori, the Jujutsu Sorcerers and the Cursed Spirits with unbelievable realism right in front of your eyes!"
It all goes down from September 16, 2022 to July 2, 2023 at Universal Studios Japan in Osaka.
The JUJUTSU KAISEN TV anime is currently available to stream on Crunchyroll, which describes it like so:
Yuji Itadori is a boy with tremendous physical strength, though he lives a completely ordinary high school life. One day, to save a classmate who has been attacked by curses, he eats the finger of Ryomen Sukuna, taking the curse into his own soul. From then on, he shares one body with Ryomen Sukuna. Guided by the most powerful of sorcerers, Satoru Gojo, Itadori is admitted to Tokyo Jujutsu High School, an organization that fights the curses… and thus begins the heroic tale of a boy who became a curse to exorcise a curse, a life from which he could never turn back.
We may not be able to experience them for ourselves, but you can live vicariously through Japan by reading about this and other USJ attractions!
Via Crunchyroll News