Japanese Magazine SWITCH Reveals Dynamic Chainsaw Man Cover Illustration
As if Tatsuki Fujimoto's Chainsaw Man manga and the upcoming anime adaptation by MAPPA weren't already dynamic enough, Denji is on display in blood-soaked style on a new magazine cover in Japan. The periodical in question is the September 20 issue of interview culture magazine SWITCH, which announced the inclusion of Chainsaw Man with a reveal of the awesome cover art.
See how Chainsaw Man looks on the cover of SWITCH: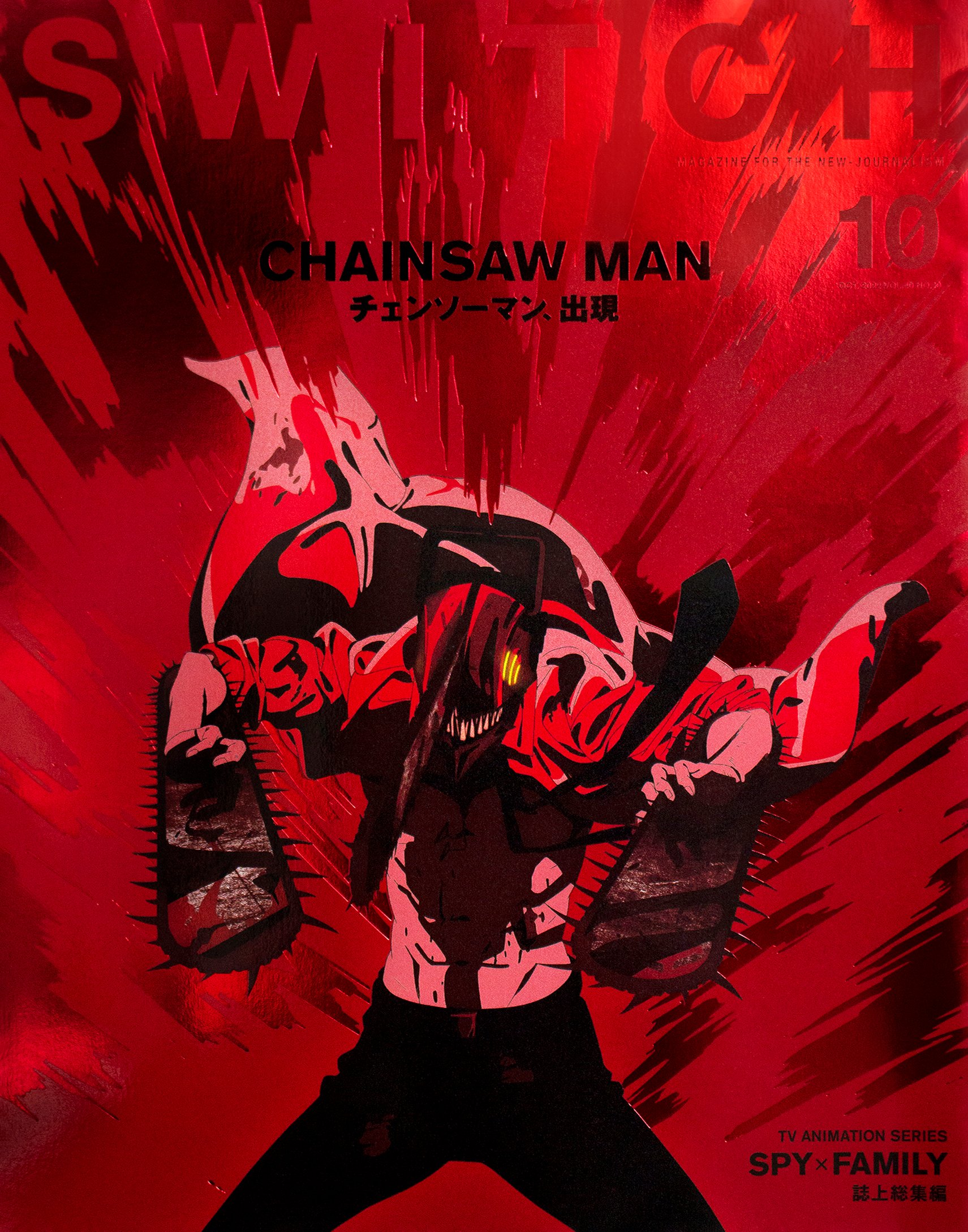 VIZ Media publishes the Chainsaw Man manga, with all of Part 1 currently available digitally and in print and Part 2 running each week via the Shonen Jump app. Here's how VIZ describes it:
Denji is a teenage boy living with a Chainsaw Devil named Pochita. Due to the debt his father left behind, he has been living a rock-bottom life while repaying his debt by harvesting devil corpses with Pochita. 
One day, Denji is betrayed and killed. As his consciousness fades, he makes a contract with Pochita and gets revived as "Chainsaw Man" — a man with a devil's heart. 
If you missed it, a new trailer recently made its way online ahead of the anime's October premiere.
Via Crunchyroll News