Japanese Fans' Top 28 Most Traumatizing Manga, Ranked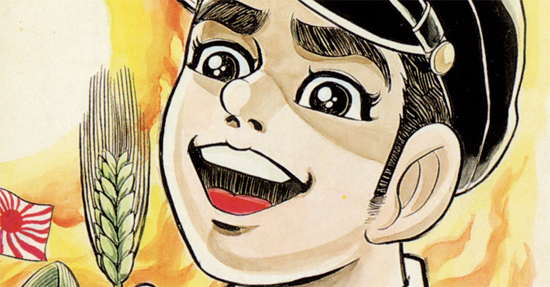 Manga: it ain't just about the laughs.
One of the most appealing parts of the medium, as our readers well know, is the wide range of genres it spans, and with it, the wide range of emotions it can evoke. That includes among other things a sense of trauma, and this week Japan ranking site Goo asked its readers to list the manga that left them with goosebumps. While most of the titles ended up being horror, that certainly wasn't the case for everything.
Check out the list!
28. The World Is Mine (Hideki Arai)
27. I Am a Hero (Kengo Hanazawa)
26. Lychee Light Club (Usamaru Furuya)
25. Kanbyusesu no Kuji (Fujiko F Fujio)
24. Eko Eko Azarak (Shinichi Koga)
23. Sakura no Uta (Tetsu Adachi)
22. Happy People (Eisho Shaku)
21. Cat Soup (Nekojiru)
20. Monster (Naoki Urusawa)
19. Arigato (Yamamoto)
18. Himizu (Minoru Furuya)
17. Fuan no Tane (Masaaki Nakayama)
16. 7 Seeds (Yumi Tamura)
15. Oyasumi Punpun (Inio Asano)
14. Narutaru aka Shadow Star (Mohiro Kitoh)
13. Kyoufu Shinbun (Jiro Tsunoda)
12. Gantz (Hiroya Oku)
11. Dragon Head (Mochizuki Minetaro)
10. Ichi the Killer (Hideo Yamamoto)
9. Zashiki Onna (Mochizuki Minetaro)
8. Uzumaki (Junji Ito)
7. Life (Keiko Suenobu)
6. Ushijima the Loan Shark (Shohei Manabe)
5. Devilman (Go Nagai)
4. Phoenix (Osamu Tezuka)
3. Hell Teacher Nube (Sho Makura/Takeshi Okano)
2. Drifting Classroom (Kazuo Umezu)
1. Barefoot Gen (Keiji Nakazawa)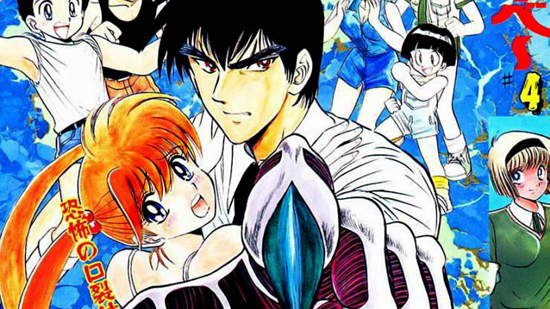 Number three on the list, Hell Teacher Nube, was written by Sho Makura, illustrated by Takeshi Okano and ran from 1993 to 1999 in Weekly Shonen Jump. The story of an elementary school teacher who's also an exorcist, Hell Teacher Nube is a bit of a surprise on this ranking, since it's largely a comedy. It's possible some Shonen Jump-reading youngsters were a bit traumatized by Nube's demon hand or the other creepy-looking monsters of the series.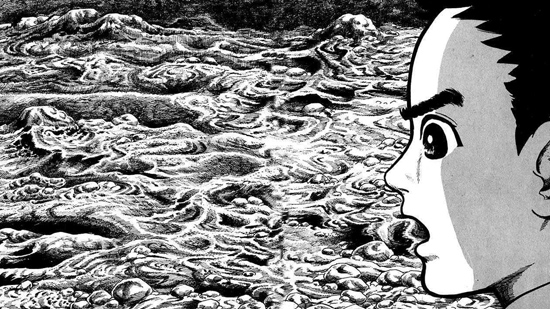 Number two is the Kazuo Umezu classic Drifting Classroom, which ran in Weekly Shonen Sunday from 1972 to 1974. There are plenty of manga to choose from in horror master Umezu's body of work, but Goo readers chose this manga about schoolchildren fighting for survival in a bleak future.
Drifting Classroom was made into a live-action film in 1987 by Nobuhiko Obayashi, best known in the States for his insane horror movie House. Though it was made in Japan, most of the dialogue in the film is in English.
Barefoot Gen, one of the few non-horror manga on the list, was traumatizing to come in at number one. A story of survival in post-World War II Hiroshima, Barefoot Gen was semi-autobiographical, based on the life on atomic bomb survivor Keiji Nakazawa.
Barefoot Gen was the subject of some controversy in 2013 when it was removed from primary school libraries in Matsue, Japan for its "unrestrained" depiction of "the aftermath in the horrific explosion." A Kickstarter is currently underway to bring the manga to American schools and libraries.
What manga (or anime) freaked you out the most?
Source: Goo
---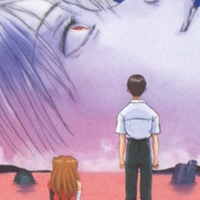 Related Stories:

– Japanese Fans Rank Anime's Top 20 Scariest Women
– Japanese Fans Rank Anime and Manga's Most Shocking Ending
– Japanese Fans Rank the Anime They Want to Watch As They Die
– Evangelion Fans plan to pierce Real Moon with Spear of Longinus
– Japanese Manga Fans Vote On What Series They'd Like To End