Japanese Fans Rank Their Top 20 Character Song Series
Character songs – or kyarason for short, sometimes known as image songs – are those anime songs sung in-universe by one or more anime characters and attributed to those characters. To give an example that dates us horribly, think of the classic "My Boyfriend is a Pilot" from the original Macross. In our boring, 3D world that's Mari Iijima singing, obviously, but within the world of Macross it's Minmei complaining her boyfriend is more into his Valkyrie than her (to be fair, Minmei, only one of those can transform into a robot before your eyes).
Anyway, our favorite Japanese poll site Goo has asked 500 readers (250 male, 250 female) what their favorite kyarason-centric anime series are, and the results look a little something like this:
18 (tie) – Tari Tari
18 (tie) – Tankei Opera Milky Holmes
17 – PriPara
15 (tie) – Mermaid Melody Pichi Pichi Pitch
15 (tie) – Mekakucity Actors
12 (tie) – Symphogear
12 (tie) – Guilty Crown
12 (tie) – Shonen Hollywood
11 – Aikatsu!!
10 – Bakumatsu Rock
9 – Love Live!
7 (tie) – The Idolm@ster
7 (tie) – Angel Beats!
6 – Cross Ange
5 – Uta no Price-sama
4 – The Melancholy of Haruhi Suzumiya
3 – Monogatari series
2 – Macross Frontier
1 – K-On!
Six years after its premiere, K-On! is still K-ing on as the most-beloved character song-centric anime series with 11.9% of the total vote. The K-On! character song album Hokago Tea Time was the first ever kyarason album to debut at No. 1 on the Oricon album charts (Japan's equivalent of the Billboard charts) and the opening theme "Go! Go! Maniac!" did the same for the singles chart. Will Kyoto Animation's Sound! Euphonium be able to replicate K-On!'s success?
Following closely behind is 2008's Macross Frontier with 11.8% percent of the vote. A continuation of the Macross idols-love triange-robots formula, Frontier was the first Macross series to feature two competing idols and had several Oricon-ranked singles thanks to music by Yoko Kanno. A new Macross series, tentatively titled Macross Delta, recently held auditions for a new singer.
Did your favorite character song series make the list?
Source: Goo
---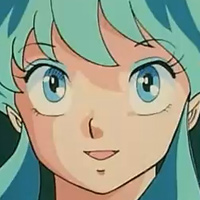 Related Stories:

– Japanese Fans Rank Characters With the Cutest Eyes
– Japanese Fans Rank Top 16 Idol Anime
– New Poll Reveals 10 Most Popular Music Manga
– Japanese Manga Fans Vote On What Series They'd Like To End
– Japanese Fans Rank Shonen Manga's Biggest Cliches