Japanese Arcade Mikado Wants You To Get Married There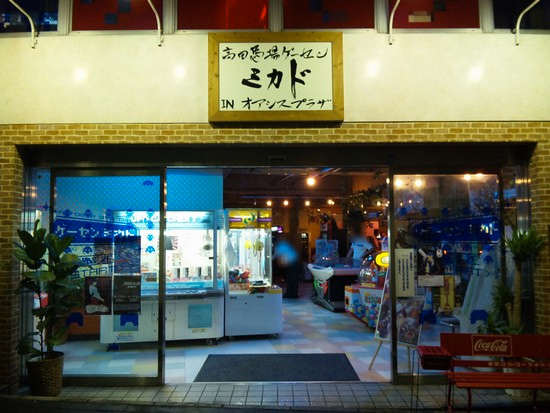 An arcade might not strike you as the most romantic place to get married. They're usually dark, smoky, and probably pretty cramped. But Game Center Mikado, an arcade located in Shinjuku's storied Takadanobaba neighborhood, is looking to change that perception by offering their establishment for use as a wedding hall. Hey, why not, right?
The announcement came via Mikado's twitter — "There have been rumors recently that we're willing to rent out the arcade for wedding ceremonies. They're true." Cue gasps from the internet.
Turns out the owner of the arcade was helping out a friend with wedding planning earlier last year, and realized "you know, I could probably do this myself at the arcade!" While no actual weddings have gone down at Mikado as of this writing, the owner went on to offer a few potential ideas for themes, including a Street Fighter tournament concept wedding that I hope Daigo "The Beast" Umehara goes with when he finally decides to settle down and get married.
An article on Netlab that reported the story also looked into general wedding prices in Japan and found that the average price for a wedding with around 70-80 guests is about 3 million yen (roughly $30,000). Mikado's owner, meanwhile, is offering the arcade up for rental at about 250,000 yen — or about $2,500. Considerably cheaper than most traditional wedding options.
Which leads us to a very important question: who's going to be the first couple to tie the knot here? I'm going to be watching Mikado's twitter feed extra closely from here on out. They better ride the sit-down Hang-On cabinet together. I'm getting misty-eyed just thinking about.
Source: Netlab