Japan Trainvertising, August 2014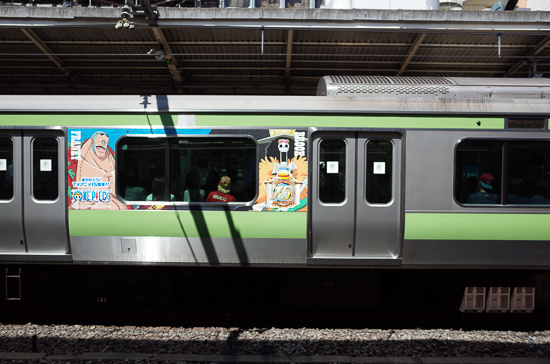 It's hard to describe how grossly hot it is here in Tokyo, but here're the straight-up numbers: as of this writing, it's 95 degrees, and feels like 102 with 65% humidity.
Yeah. Not fun.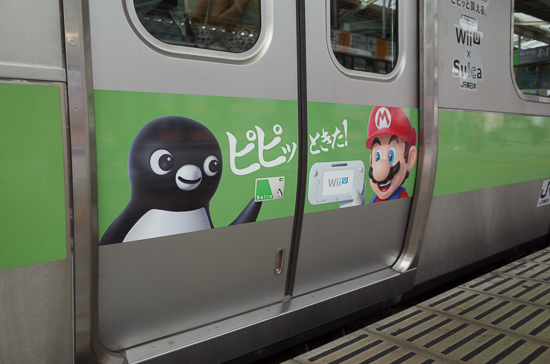 Still, those willing to brave the outdoors and make their way onto the Yamanote line, one of Tokyo's busiest train lines, can catch some pretty cool anime-related advertisements. For one, there's a train decked out in One Piece ads, celebrating the 15th anniversary of the franchise.
Nintendo is also promoting its tie-up with Suica, a charge card used to ride the train and shop at convenience stores, by plastering trains with various Mario stickers.
Finally, Garigari-kun, a famous (and famously inexpensive) ice cream bar, has tied itself up with Pokemon as a way to promote its new flavors and the new Pokemon movie, out in theaters now.
Speaking of Pokemon, children throughout Tokyo are currently in the midst of a yearly "stamp rally," in which they visit various train stations to collect stamps they can then redeem for prizes. Kids must visit six stations, then end at one of two "goal stations" in order to collect their prizes, a wallet and a Pikachu sun visor. Adorbs.
Bonus:
Jojo's Bizarre Adventure
canned coffee.