High School Fleet OVA To Focus on Characters, Not Battles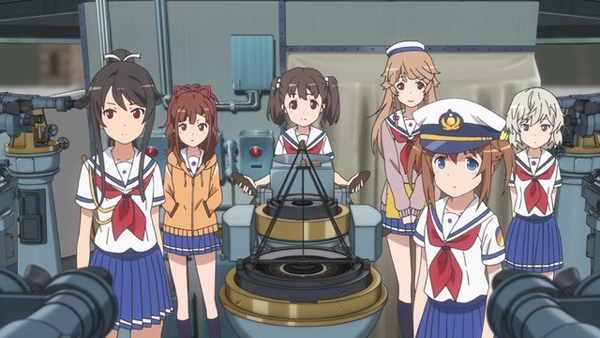 Fans of last spring's High School Fleet (also known as Haifuri) have a bit more high school fleeting to look forward to with a recently-announced direct-to-video project due out next year.
At a recent Haifuri event, a few more details about just what the OVA is all about were revealed. Dive in and find out what!
The key points:
Part of the impetus behind the OVA: the fact the series had to fit so much in to 12 episodes there was no time to include an epilogue. The OVA will include what happened to the main characters after the final episode.
The OVA will focus less on action sequences and more on the relationships between the characters and their everyday lives. Warship battles are "not being considered."
It hasn't yet been decided how many episodes the OVA will be or how they'll be structured.
Kouko Nosa will play a big role, and the story will take place largely in Yokosuka.
The 12-episode High School Fleet series, which aired from April to June, took place in an alternate-universe Japan where much of the country is underwater and maritime jobs have become prestigious and coveted, especially among women. The series stars childfood friends Akeno Misaki and Moeka China, who enroll in a marine high school in Yokosuka. The series was written by Reiko Yoshida (A Silent Voice).
Haifuri fans, how does this news make you feel about next year's OVA?
Source: Yaraon