Hayao Miyazaki Says He Won't See Mary and the Witch's Flower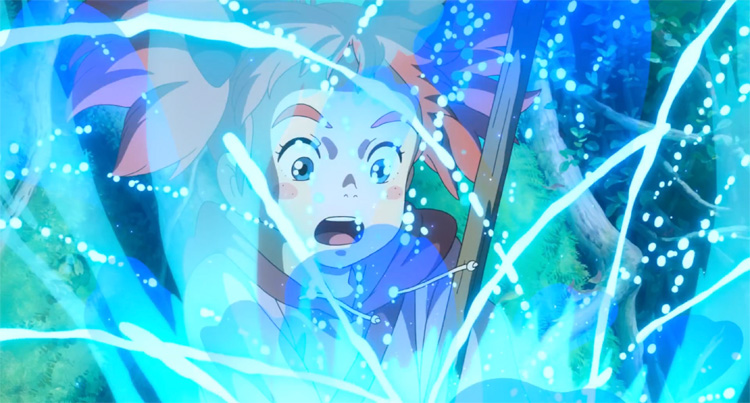 Starting July 8, Japanese filmgoers will be able to check out Mary and the Witch's Flower, the new film from Studio Ghibli alum Hiromasa Yonebayashi (When Marnie Was There).
One person who won't be in attendance? Ghibli boss Hayao Miyazaki.
"I won't watch it," said Miyazaki in reference to the film, reports Sankei News, solidifying the director's reputation as the grumpiest man in anime.
Mary and the Witch's Flower is the first film from Studio Ponoc, founded by former Studio Ghibli producer Yoshiaki Nishimura (Marnie, Princess Kaguya) in 2015. Aside from producer Nishimura and Yonebayashi, several former Ghibli staffers reportedly worked on the film, and the slogan, "the witch returns," invites comparison's to Kiki's Delivery Service, says Sankei.
"This is a film you couldn't do at Ghibli," said director Yonebayashi in an interview with Sankei, "Miyazaki would say 'I already did a witch film, so there's no need.' But this is a totally different story."
Yonebayashi also revealed that while Miyazaki claims he won't see the film, he did offer support during its production, sending the director a lot of melon bread.
Unlike Miyazaki, Ghibli's other co-founders, producer Toshio Suzuki and director Isao Takahata, both praised the film.
We'll share our own impressions of Mary and the Witch's Flower when after its release this weekend!
Source: Sankei News