Hatsune Miku Teams Up with My Little Pony for Collaboration Figure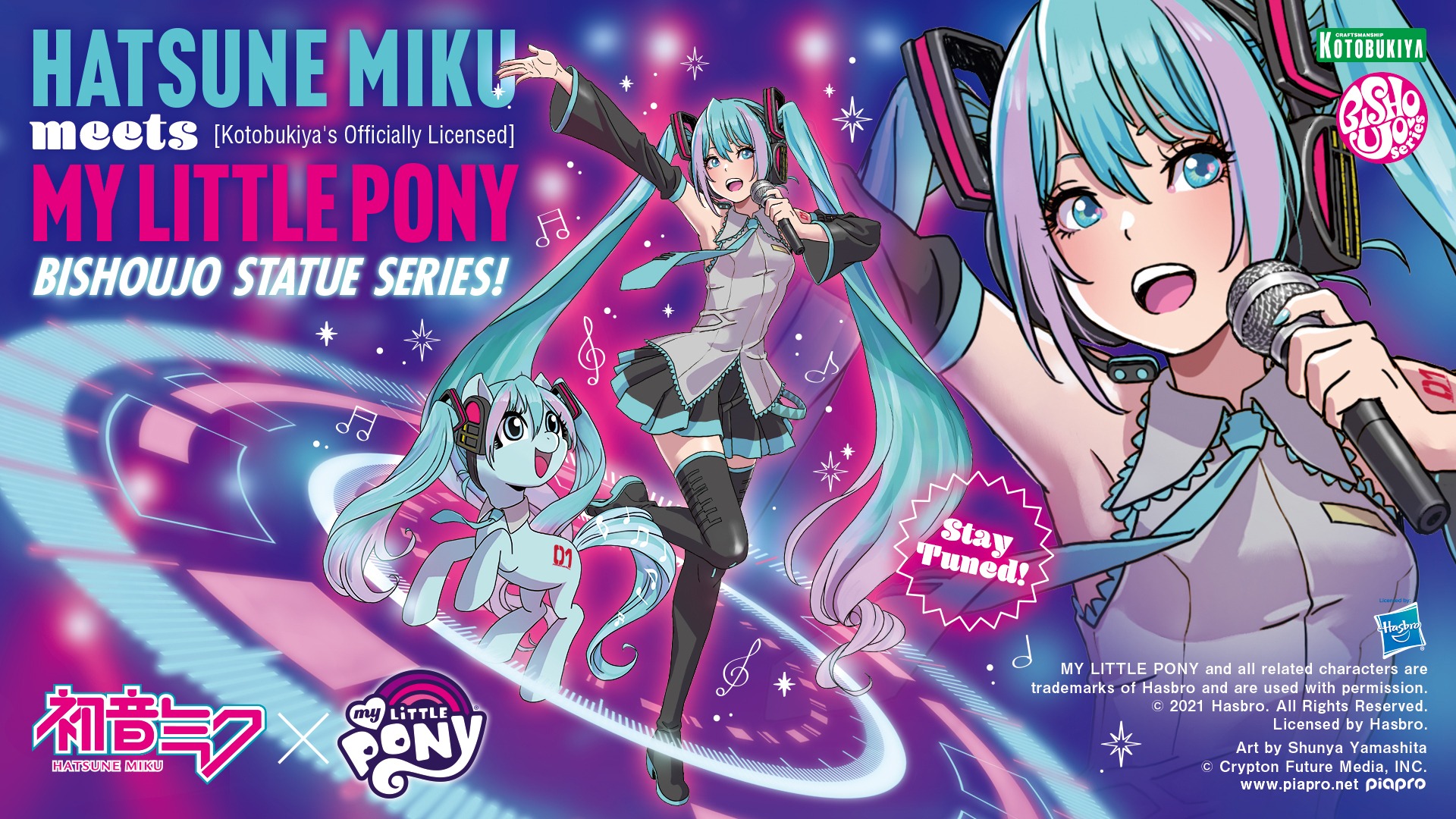 It may seem like an incredibly late April Fools' Day gag, but the latest Hatsune Miku collaboration is very real. This one sees the Vocaloid superstar teaming up with My Little Pony to become part of the collaborative bishoujo figure line from Kotobukiya and Hasbro.
The line features the stars of My Little Pony: Friendship is Magic both in pony form and as cute girls, and the design for the Miku figure does the reverse for the virtual idol. You can see what she'd look like in the world of MLP in the image above.
As for when the figure will be available, we'll have to wait to find out. Like this announcement, it will likely be revealed via Hatsune Miku's official Twitter, so keep your eyes peeled!
Source: @cfm_miku_en