Beach Volleyball Anime Harukana Receive Gets First Trailer
Prepare to receive some footage from Harukana Receive, the new beach volleyball anime hitting screens this summer.
The trailer, which also reveals some additional crew members, was unveiled at Anime Japan this Sunday.
It was previously announced that Toshiyuki Kubooka (Berserk: The Golden Age Arc) would be directing, with Touko Machida (Lucky Star, Wake Up, Girls!) providing series composition.
Here are the some of the principal additional roles revealed yesterday:
Sub character designs, costume designs: Shinya Yamada
Chief animation directors: Takeshi Oda, Yoshiaki Tsubata, Tetsuya Matsukawa
Music: Rasmus Faber
The series, which hits this summer, is based on the manga by Nyoijizai. It's being released in English by Seven Seas, who describe it like this:
When high schooler Haruka moves to Okinawa, she finds herself enamored with the beach right outside her front door and resolves to form a volleyball team with her cousin, Kanata. However, because she's so short, Kanata gave up on volleyball ages ago. Can Haruka get her to take up the sport again in time for the junior tournament?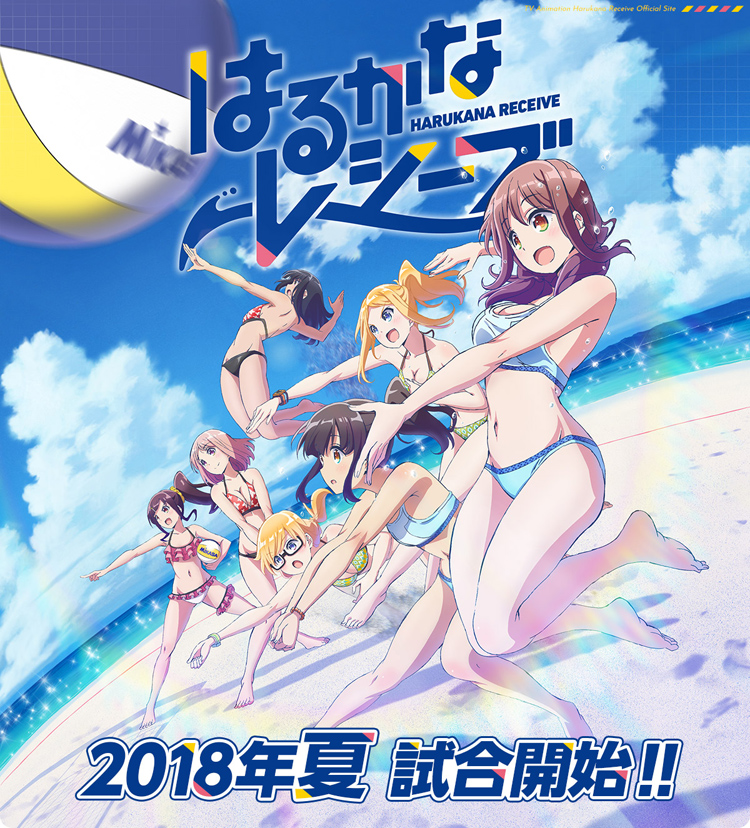 Source: ANN