Haikyuu!! Animator Fired for Tweeting Erotic Art
One thing to be thankful for this Thanksgiving: you haven't been fired from your sweet job for posting erotic art and complaining about your employer on Twitter. Unless you have, in which case you've got something in common with animator Ayumi Kuroiwa.
Production IG, the animation studio behind Haikyu!!, Psycho-Pass and Ghost In the Shell, suffered a minor controversy this week when Kuroiwa, one of their animators, posted sexually explicit images of Haikyu!! characters on Twitter, according to a statement released by the studio yesterday.
Kuroiwa posted a litany of tweets about her favorite characters in the series, accompanied with some very not-work-safe artwork. Production IG acknowledged while not intended for sale as doujinshi, fan art or otherwise, they nonetheless can't allow this kind of behavior from staff working on the series in an official capacity.
Aside from posting what Production IG considered inappropriate art, Kuroiwa also revealed potentially embarrassing details about her work. In a tweet on November 22, she wrote that she lost the style guide for a character, but she'd just go ahead and animate from memory. On a sub-account, she complained about the pressure coming in (ostensibly from Production IG) to stop posting her fan art to Twitter.
Ultimately, IG made the decision to request the deletion Kuroiwa's Twitter account, and will not be requesting further animation work from her in the future. They also re-emphasized the importance of using social networking services not just as fans or staff members, but as working professionals, and will be making sure to review their policies on the use of Twitter, Facebook and other services with their employees going forward.
This isn't the first time someone in the anime industry has found his or herself in hot water for posting about their work online. Back in 2007 during the initial airing of Gurren Lagann, Gainax co-founder and Lagann producer wrote on social networking site mixi that reading negative comments about the show on 2chan was "like putting [his] face next to an anus and breathing deeply." He subsequently stepped down from Gainax's board of directors and quit producing Gurren Lagann.
The moral of the story: keep your work complaints (and hot doujin pix) off social media, animators.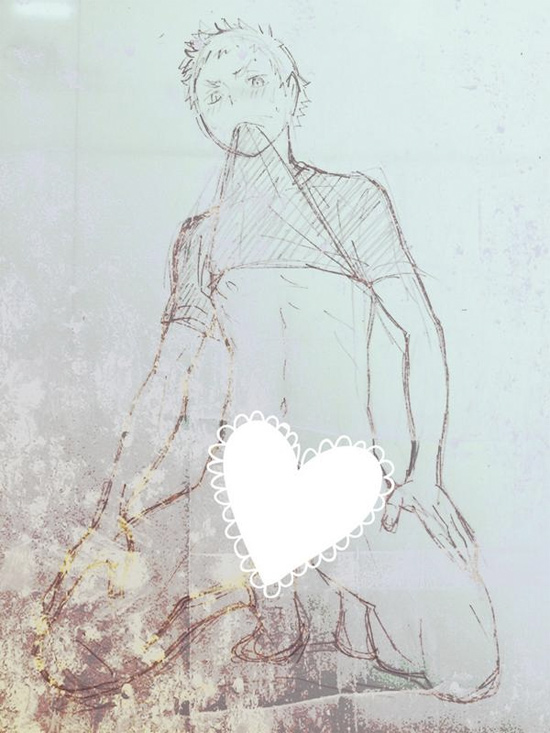 Happy Thanksgiving.
---
Otaku USA may earn a small commission on purchases made through links on this article.