Gundam's Tomino Questions Kabaneri's Storytelling
A lot of folks were impressed by Kabaneri of the Iron Fortress, the recent post-apocalyptic series from Attack on Titan studio Wit and director Tetsuro Araki.
But Gundam creator and anime industry legend Yoshiyuki Tomino? Not so much.
So revealed director Araki in the new issue of anime mag Animage, in which he recounted a discussion with Tomino about a key feature of Kabaneri.
Araki told fellow director Takayuki Hirao (God Eater) that when he asked Tomino what the elder statesman of anime thought of Kabaneri, he replied, "I thought from the start it wasn't going to go well. For one thing, trains are no good!"
Apparently Tomino was not a fan of the series' main setting the Kotetsujo, a heavily-armored train, because trains are "on rails, can't deviate from their path and can't fly," and that doesn't work well for an action series. Tomino continued that he'd noticed this back when he thought about using the Trans-Siberian Railway in his series Overman King Gainer.
Okay, Tomino-san – still, some folks might argue Kabaneri was quite a bit more entertaining than your last directorial effort. Just saying.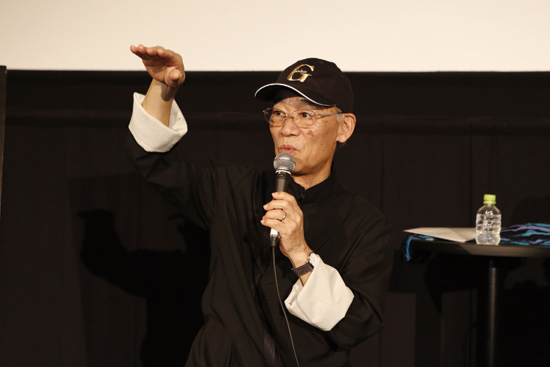 Tomino at last year's Tokyo International Film Festival.
Source: Yaraon