Why We're Excited for Gundam Breaker Battlogue this October
Video game series Gundam Breaker is making its way to anime, and we can't wait! The upcoming six-episode ONA, Gundam Breaker Battlogue, brings us more Gunpla action. But this isn't just another round of Gundam Build Fighters. There's even more we're excited for!
If you're not caught up to the news, read on — and find out why we're pretty sure this is going to be a hit.
Kitbashing: The Anime
So what exactly is Gundam Breaker about? Simple: kitbashing.
Just as Gundam Build Fighters brought actual Gundam kits to the forefront, this lets modified kits take the spotlights. The stars of the games combine pieces from multiple kits to create their ideal unit. In other words, each 'bot is both recognizable and unique. And considering how much kitbashing is a part of the Gunpla community, it's a great way to highlight it. Speaking of which…
Exclusive Mix-and-Match Kits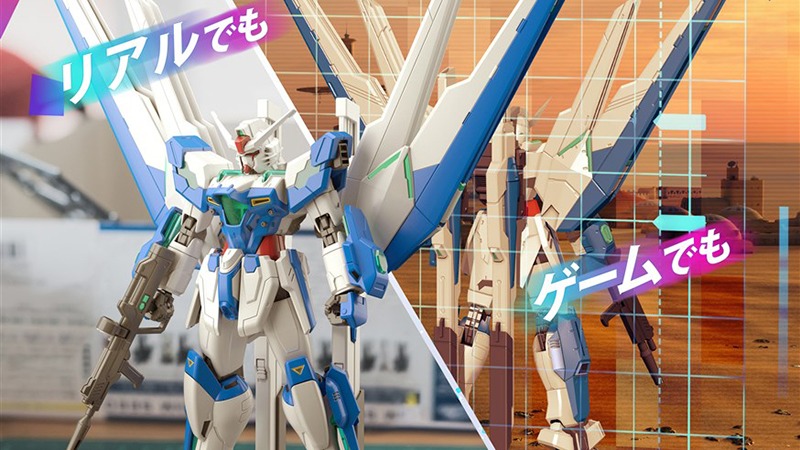 It wouldn't be Gundam if you couldn't buy the robots as small plastic kits, right? Of course right. And Gundam Breaker is no different. Sunrise has confirmed that the unique robots of the anime will be available as kits. Not only that, they'll be optimized for mix-and-matching. Meaning that you can build your perfect Gundam up from the show mechs!
As an added bonus, it sounds like North America will be getting some exclusive releases. The show is going worldwide when it premieres, and it sounds like we'll be benefiting pretty well here in the U.S.! We're not sure what specifically is coming our way other than the already-announced units, but we have a feeling it's worth waiting for.
Masami Obari Directs
If you're a mecha anime fan, you'll be very happy to know that Masami Obari is at the wheel for Gundam Breaker Battlogue. If you're not familiar with his work, suffice to say… he's the guy for the job. His giant robot pedigree is second to none. He's also directed battlogue ONAs for Gundam Build Fighters and Gundam Build Divers.
That means we can expect awesome-looking robots and high-energy action, bare minimum. Obari's shows are always full of big heavy classic robot fights. So we can't wait to see how he handles this particular set of kitbashed Gunpla.
Gundam Breaker Battlogue premieres October 2021, and will be viewable online worldwide. Will you be watching? Better yet, will you be buying one of their special model kits? We sure as heck will.