Goodbye, My Rose Garden [Manga Review]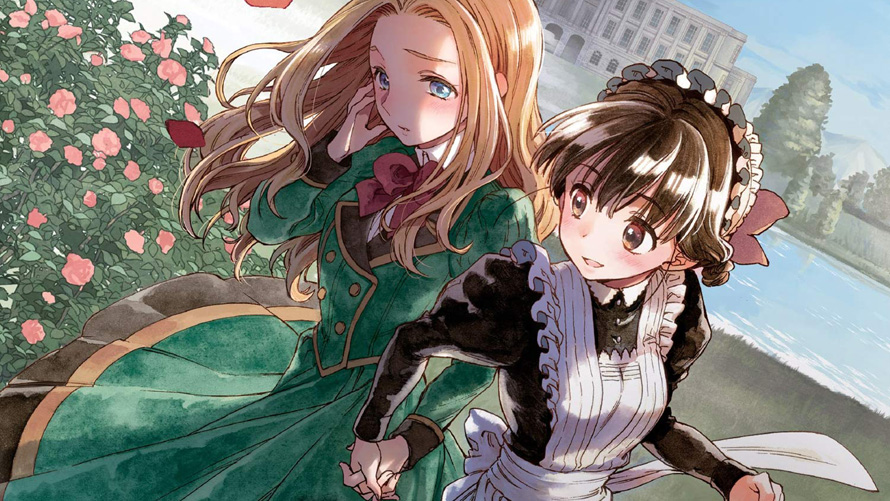 In the Victorian setting of Goodbye, My Rose Garden, a young Japanese woman named Hanako has traveled to England to pursue her dream of becoming a novelist. Her first step is to speak with the author whose work has resonated with her the most, the reclusive Victor Franks. She's rebuffed immediately, but a kind, well-to-do woman named Alice offers her a position as a maid so Hanako can support herself in England.
This idyllic position seems perfect for Hanako. The well-read Alice turns out to have a thorough knowledge of Victor Franks, even knowing the author personally. She agrees to let Hanako meet him, but there's a steep price: when the time comes, Hanako must kill Alice.
It's a bizarre turn for a sweet, prim and proper yuri romance. As the story continues, Hanako begins to guess the reasons for this dark twist. Alice is engaged to a nobleman named Edward whom she clearly doesn't love, and rumor has it she once fell in love with her governess—an unthinkable relationship in her culture. Can it be that she wants to escape her current reality so badly she's willing to die?
The macabre setup and atmospheric historical setting may make Goodbye, My Rose Garden feel original, but the story beats are all too familiar to anyone who's read yuri manga. Alice and Hanako grow closer in clearly telegraphed ways, mostly through their shared love of books, and the plot details line up all too conveniently. The story is pleasant enough, though, with a sweet relationship blossoming between Hanako and Alice. Yuri lovers who enjoy elegance and old-fashioned romance will find plenty of both.
Predictable as it is, Goodbye, My Rose Garden is still worth reading for its period setting and delicately written characters. It's still possible that Alice has a few more dark secrets for Hanako to discover. And with beautiful, detailed artwork that does a fantastic job of reflecting the time period, it's pleasant to pore over. Even if it's familiar, it's easy to linger in this rose garden.
publisher: Seven Seas Entertainment
story and art: Dr. Pepperco
rating: T