Gintama Is Over — Time for More Out-of-This-World Gag Anime
If the title of Gintama: THE VERY FINAL is true, then the long-running anime adaptation really is done. (Pardon our skepticism, but it's faked us out before.) So what are we going to do with all this sudden free time? Find a new show to watch, of course.
With Gintoki no longer on the schedule, we're looking for more out-of-this-world gag anime. And fortunately, that's extremely easy to find.
Sgt. Frog
If you're looking for a show that mixes alien antics and pop culture like Gintama, look no further than Sgt. Frog. Also known as Keroro Gunsou, the series stars a squadron of frog-like aliens who have come to conquer Earth. And it's not gone well — mainly because their leader would rather sit around and make Gundam models than just about anything else.
Alongside them are the human Hinata family, with whom they now share a house. They also share a lot of dives into anime jokes and long-form pastiches. You'll catch nods to Evangelion, Transformers, and (naturally) Gundam, to name just a few. (It was also created by the concept designer for Kemono Friends, Mine Yoshizaki.)
The Disastrous Life of Saiki K.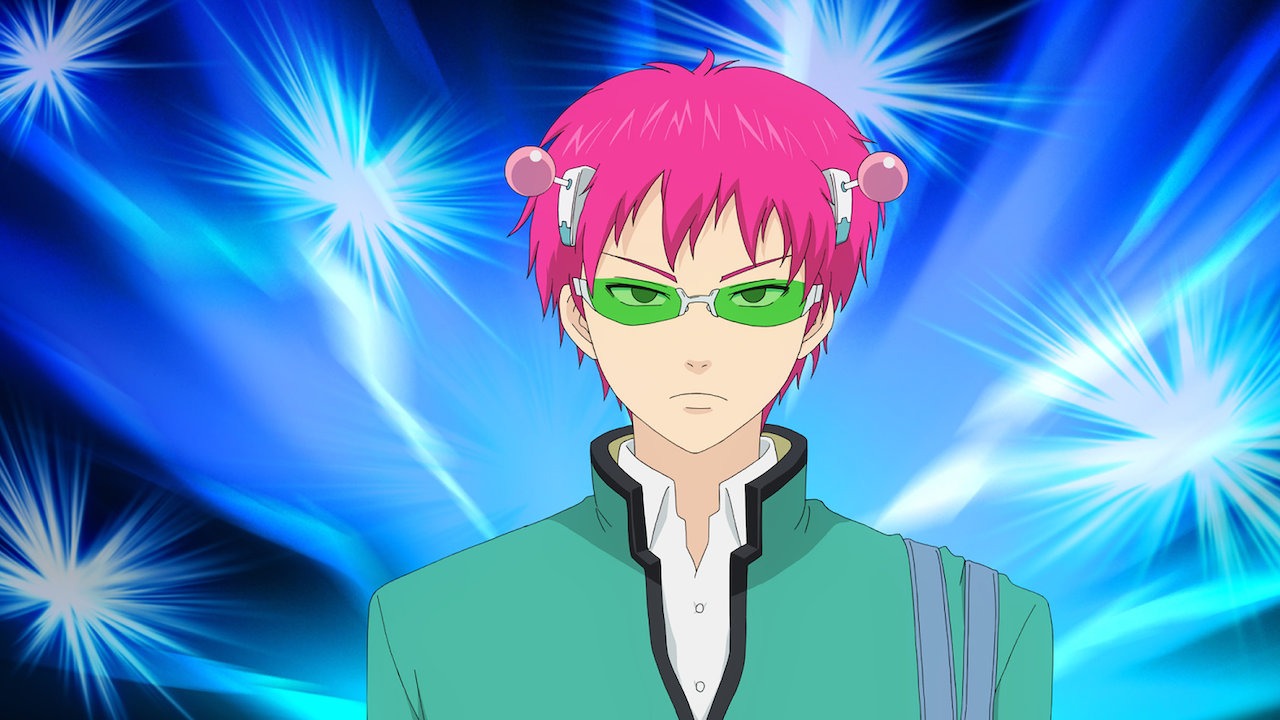 If anime has taught us anything, it's that being a student with superpowers is rough. Fans of Gintama will likely also have fun with The Disastrous Life of Saiki K., which is about… exactly that. Saiki Kusuo is our protagonist, and (like the name says) he's psychic. He'd rather just be "normal," though, and aspires to be as average as possible. He also wears little deedlyboppers to make sure his psychic powers stay in check.
Saiki can, however, share these powers. And (probably totally unrelated) many of his classmates are named after mind powers themselves. The charismatic Teruhashi ("telepathy"), for instance, and the hot-blooded Hairo Kineshi ("pyrokinesis").
Dr. Slump Arale-chan
Let's wrap things up by going back a bit further — to Dragon Ball creator Akira Toriyama's weird android girl manga. The series got two separate anime adaptations, each centers on inventor Senbei Norimaki and his android creation. The two, residents of Penguin Village, occasionally crop up in Toriyama's other works as well.
You'll catch both of them in Dragon Ball a couple times, for example. Similarly, you'll catch Toriyama himself in Dr. Slump… as well as a villain based on his editor.
What will you be watching now that Gintama is over?