Ghost in the Shell's Production I.G Opens Store In Shibuya [Photo Report]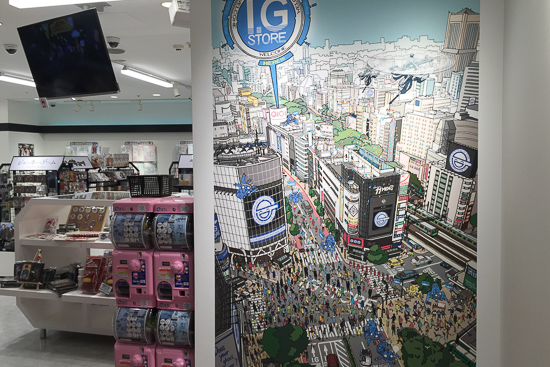 Production I.G, the anime studio behind Ghost in the Shell, Kuroko's Basketball and Psycho-Pass, has gotten into the retail game.
The I.G Store, which opened April 16 in Shibuya's Marui building, is up and cranking and is full of merch from I.G's most popular properties and some special exclusives. We recently made our way there with camera in hand to check it out.
Ghost in the Shell: I.G's most iconic property. I.G's been pumping out Ghost in the Shell films, TV series and OVAs since 1995, all of which are represented on the first shelf that greets visitors to the store.
Though the most recent iteration of Ghost in the Shell is the recent prequel series Arise, it's clear that merchandising-wise, at least, the 2000s Stand Alone Complex series still take the cake.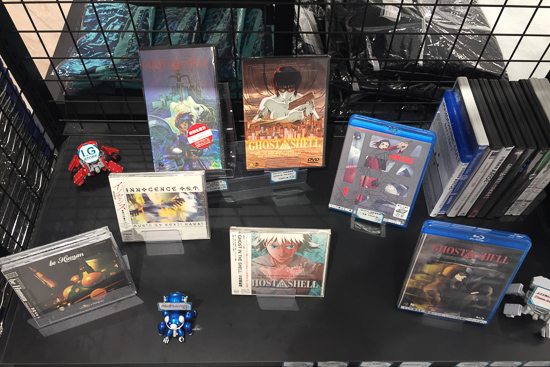 But the shelf also features a few deeper cuts, including – for reasons beyond my reckoning – the original Mamoru Oshii film, on VHS, for close to $100.
If that's not hardcore enough for you, how about this Tachikoma-inspired guitar?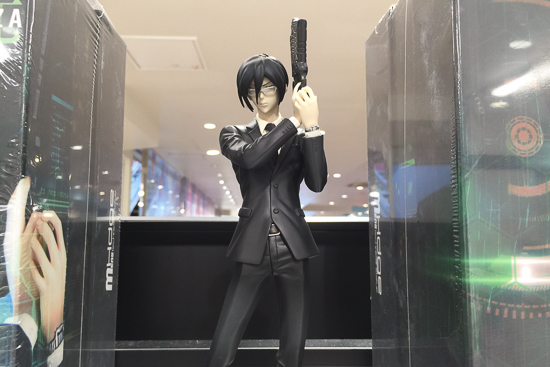 Opposite Ghost in the Shell comes a shelf devoted to I.G's other cyberpunk property, Psycho-Pass.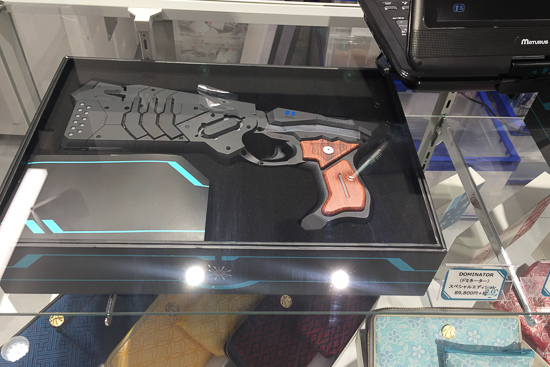 This replica of Psycho-Pass's Dominator gun goes for ¥89,900 (about $880). Whew.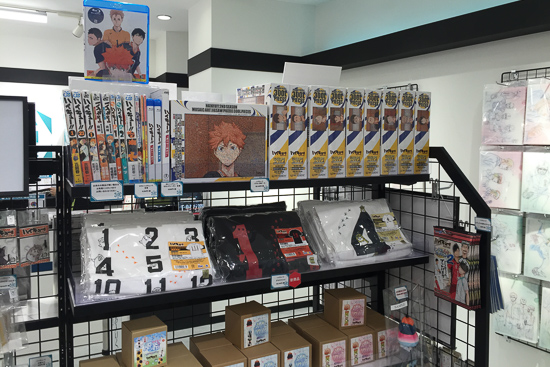 Other I.G series, like Kuroko's Basketball, Haiyu!! and the recent Joker Game are also represented, natch.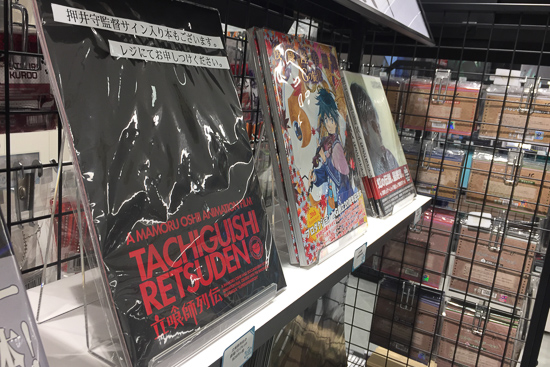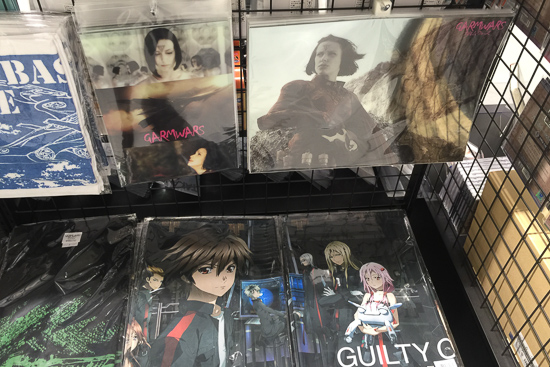 More deep cuts, including Kick-Heart, Tachiguishi Retsuden and Garm Wars, which was just recently released in Japan.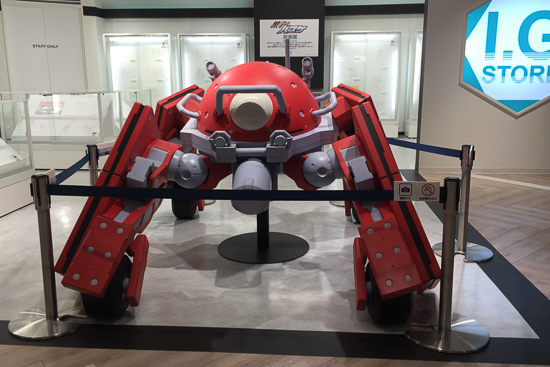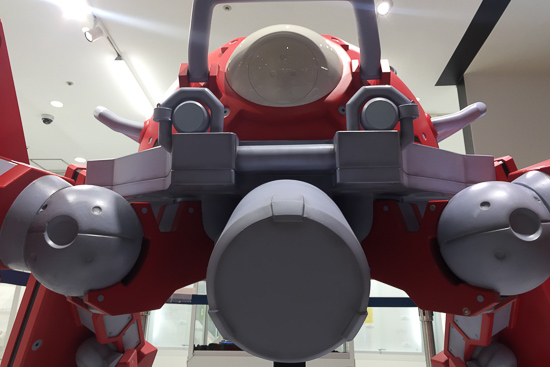 On the other side of the store, an impressively-sized model of the Logicoma from Ghost in the Shell: Arise.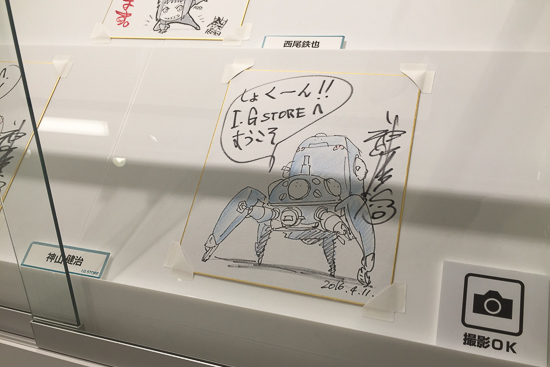 Exclusive signboards welcoming visitors to the store from I.G co-founder Mitsuhisa Ishikawa (top) and Stand Alone Complex director Kenji Kamiyama (bottom).
Is the I.G Store a must-see? Considering its modest size and the fact most of its merch can be had elsewhere, not necessarily. That said, because it's right in the middle of Shibuya – a place all visitors to Tokyo should check out anyway – and the Marui store frequently hosts other anime pop-up shops, there's little reason not to check it out.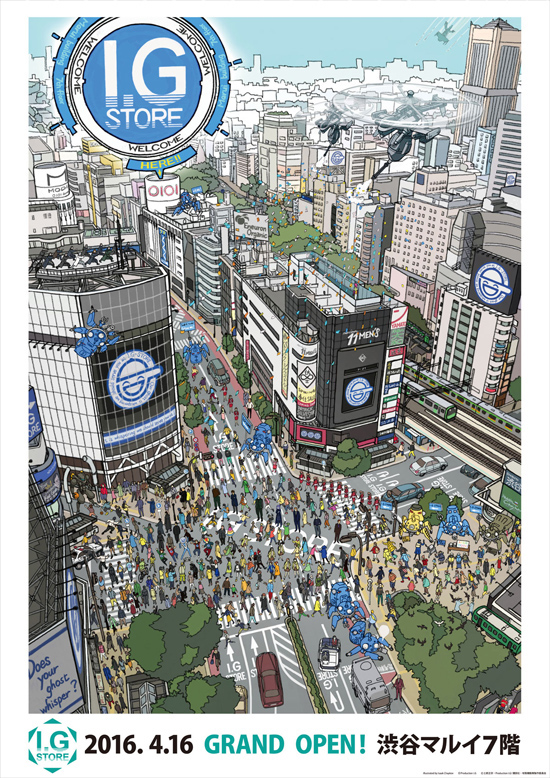 I.G Store
1-22-6 Jinnan, Shibuya-ku, Tokyo 150-0041
Shibuya Marui (0101) 7th floor
Mon-Sat: 11am – 9pm
Sun/Holidays: 11am – 8:30pm
Official site