Gal & Dino Restarts in October (Yeah, the Live-Action Part Too)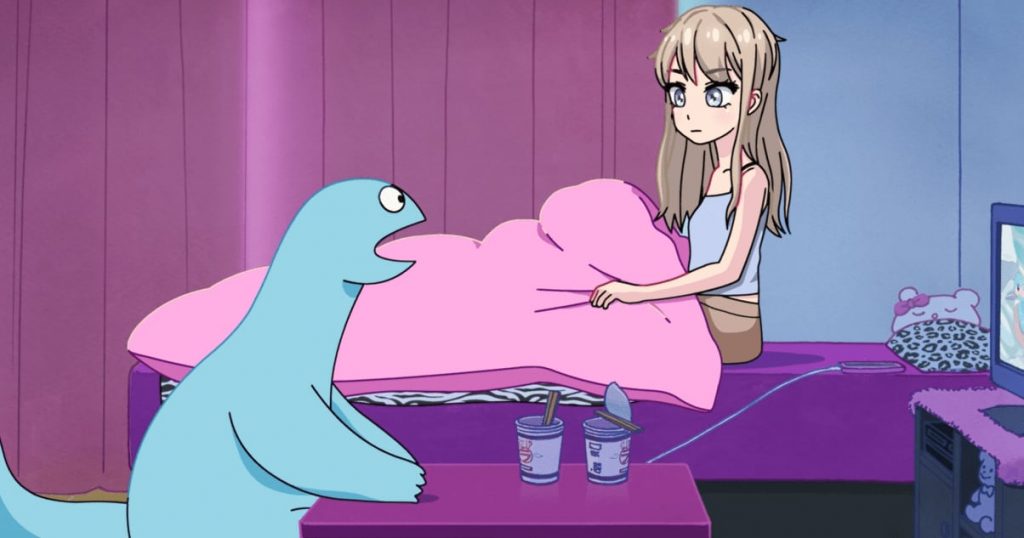 Good news for folks who were enjoying Gal & Dino: the series about a gyaru living with a kyoryu will be back in October.
The series was another victim of delays due to that virus thing. It began airing in April, and made it through seven episodes before being pulled. It's been on hiatus since mid-May.
One of the most notable things about the series is that it includes both animated and live-action segments. Good news on that front: both pieces of the puzzle will return in October.
Gal & Dino is streamed by Funimation, which describes it like this:
After a night of drinking, Kaede wakes up realizing that in her drunken daze she had brought an unexpected guest home—a dinosaur! Kaede just goes with the flow and accepts her new living situation. Now she navigates her daily life while eating, watching TV, and shopping with her prehistoric roommate. Together, the duo enjoys each other's company as they take on whatever the day brings.
The manga on which the series is based is called My Roomie Is a Dino in English. It's published digitally by Kodansha Comics.
We're glad to hear this series isn't extinct yet. Who's looking forward to the return of Gal & Dino?
Source: ANN