Funimation Licenses Attack on Titan Season 2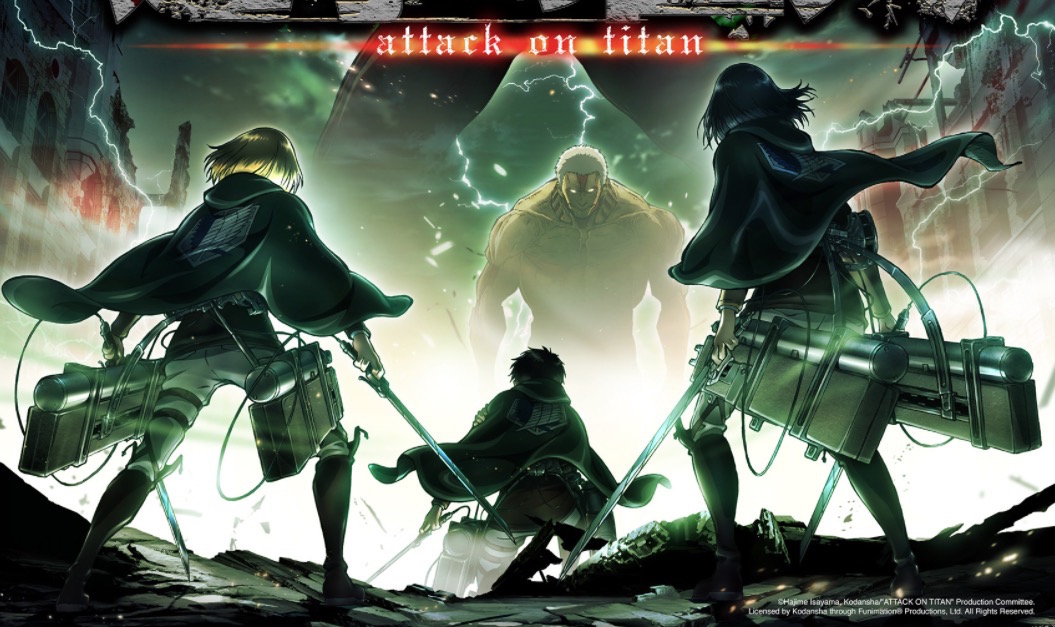 An April 2017 premiere date was just confirmed for Attack on Titan season 2 this week, but Funimation didn't waste any time announcing their license. The company posted about the acquisition over on their blog, emphasizing plans for the series to return to Japanese TV in April.
There aren't any other release details beyond that at the moment. Here's what Funimation had to say about the series:
"'Attack on Titan' became an instant hit since it first streamed in 2013 and we are thrilled to bring fans the long-awaited Season 2 of the series," said Gen Fukunaga, CEO and founder of Funimation. "'Attack on Titan' is truly a worldwide phenomenon that has continued to grow at a non-stop pace. Fans can look forward to an exciting second season." 
"Attack on Titan" ("Shingeki no Kyojin" in Japanese) is based on the New York Times best-selling manga series by Hajime Isayama and tells the story of a world in which the last of humanity fights to survive against man-eating giants called Titans. With now 21 volumes in print and an estimated 70 million copies in print today, "Attack on Titan" has inspired spin-off manga and novels, the anime series, a live action movie and numerous video games. Funimation simulcast the original 25-episode, Season 1 of "Attack on Titan" as well as released it on home video throughout North America.