Fortune Favors Lady Nikuko and Deiji Meets Girl to Screen as Double Feature in U.S.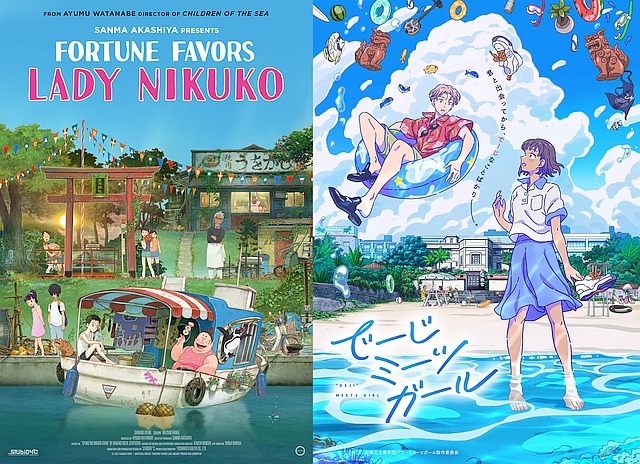 We already knew GKIDS was bringing the Fortune Favors Lady Nikuko anime film to U.S. theaters along with the Deiji Meets Girl series of shorts, but now we know those plans are intertwined. GKIDS announced that they'll be wrapping both theatrical presentations up together in the form of a double feature, which is scheduled to arrive in theaters across the nation on June 2.
Ticket presales are now live in select theaters, and once the June 2 double feature is over you'll still be able to catch Fortune Favors Lady Nikuko in a wider release on its own starting on Friday, June 3. Check out the links and descriptions for both below.
Brash single mother Nikuko is well-known for her bold spirit, much to the embarrassment of Kikuko, her pensive yet imaginative daughter. In contrast to her mother, Kikuko wants nothing more than to fit in as she navigates the everyday social dramas of middle school. Life in the harbor is peaceful until a shocking revelation from the past threatens to uproot the pair's tender relationship.
Maise is stuck spending the summer after her first-year of high school helping out at her family's hotel in the sleepy seaside town, but things become a little less sleepy once Ichiro, a mysterious young man, checks into the hotel. It seems as if only Maise and Ichiro can see the strange, sudden apparitions: the hotel lobby and the room transforming into an aquarium, a giant tree erupting from the floor or the rowdy monsters laying claim to the hotel restaurant. Maise vows to figure out not just what's causing these odd occurrences but why Ichiro has come to this remote town in the first place.
Source: GKIDS